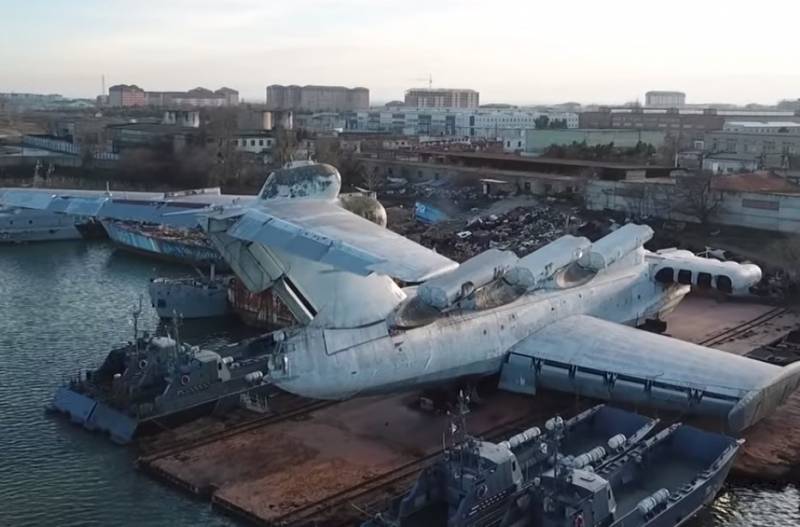 The transportation of a rocket ekranoplan to land has begun, which is now in the Caspian Sea near the Dagestan city of Derbent. It is planned to install it 150 meters from the coast in the city park "Patriot".
The press service of the Derbent administration reports.
The representative of the city administration said that no specific deadlines were set for the performers:
We have no time limits. Those whom we have hired for transportation and installation have the main task to have a result. People are doing their job.
At the moment, there are no difficulties with the transportation of unique military equipment.
A representative of the agency, who is currently at the site, said that the ekranoplan is supported on the surface of the water by two inflatable pontoons and is gradually pulled up to the shore using a cable. The process itself is of great interest to the vacationers watching it.
The project 903 Lun Soviet strike missile ekranoplan was built at the Volga plant located in Gorky, which is now called Nizhny Novgorod. The ekranoplan is designed to strike missiles at enemy surface ships. Its high speed and stealth radar allows it to approach aircraft carriers at close range for a rocket attack.
It was planned to create eight such ekranoplanes, but only one was built. In 1986 he was sent to the Caspian Sea, where he successfully passed the tests and was transferred to the troops. In 1991, his service ended.