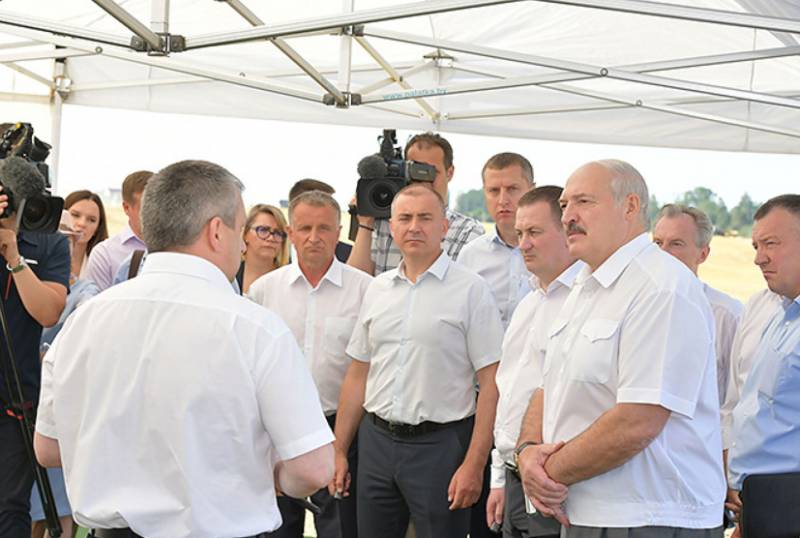 It became known about the second telephone conversation in two days between the presidents of Belarus and Russia. Let us remind you that earlier Alexander Lukashenko called the Kremlin after deciding to return the detained Russian citizens to their homeland.
Lukashenka's new call to Putin is reported by the press service of the Belarusian president. The article says that the leaders of the two countries discussed the situation in Belarus, and the President of Russia outlined his understanding of the situation in Belarus and around it.
It is reported that Alexander Lukashenko is holding consultations with Vladimir Putin. It is emphasized that the presidents reiterated their readiness to react together in the event of external threats. Minsk and Moscow have a joint response capability on the basis of the Collective Security Treaty.
After a conversation with the President of Russia, Alexander Lukashenko arrived at the rally in the center of Minsk. Addressing the audience, he noted that they all came out to defend the freedom and independence of Belarus.
Lukashenko:
We have built a beautiful country with you. Who did you decide to give it to? If someone wants to give the country away, even when I'm dead, I will not allow it.
At this moment, the protesters in favor of the current government began to chant "For the Old Man!"
Lukashenko:
Earlier, you asked me to lead our people away from the abyss. And we did it. We have built an independent state - something that many generations of our ancestors dreamed of.
Lukashenko added that he would not allow destabilization in the country.
This statement by Lukashenka, which was reported by the BelTA news agency, attracted attention:
Friends, I did not invite you here to protect me, although not without it. You came here so that for the first time in a quarter of a century we could protect our country, our families, our sisters, our wives and children.