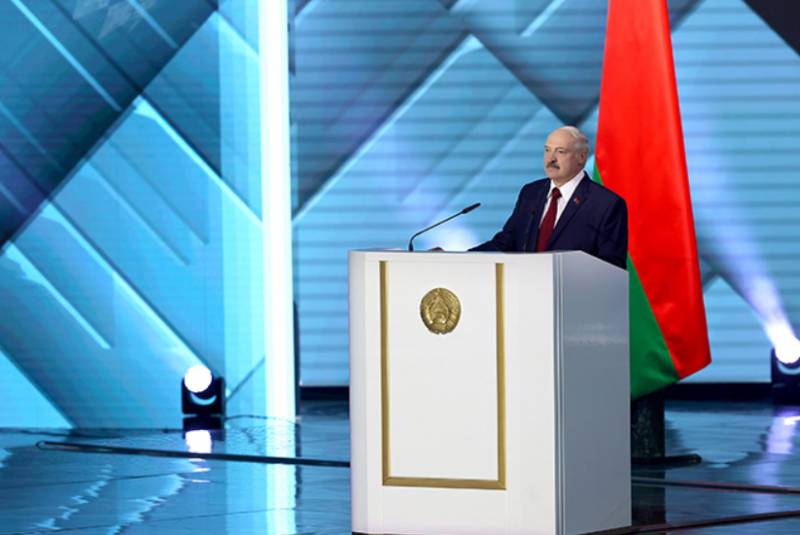 The first rally in support of the current authorities since the announcement of the election results begins in Minsk. Before that, political scientists had questions: if candidate Alexander Lukashenko won more than 80 percent of the votes in the presidential elections with a turnout of 84%, then why was there not a single relatively large-scale action in support of him on the streets of large Belarusian cities? Now this action is gaining momentum in the Belarusian capital.
Dozens of buses from all over Belarus come to Minsk. There are people on these buses who are ready to march through the central part of the city in a single column in support of Alexander Lukashenko. Representatives of the opposition forces have already noted the statement that "the authorities are driving people to rally in their support."
The main rally of supporters of the current government in Minsk will take place on Independence Square. The organizers and participants of the action say that the peaceful rally is held in support of development and security in Belarus. It is noted that people oppose shocks that can plunge the country into chaos, and give its economy to representatives of large foreign capital for plunder.
Protesters:
We come out with a simple and understandable slogan: against the collapse of the country!
At the rally, which takes place on Independence Square in Minsk, one can see the flags of Belarus and Russia tied together.
The broadcast from the center of Minsk was launched by Radio Liberty on its YouTube channel:
People chant:
For the Slavs!
Broadcast RT: