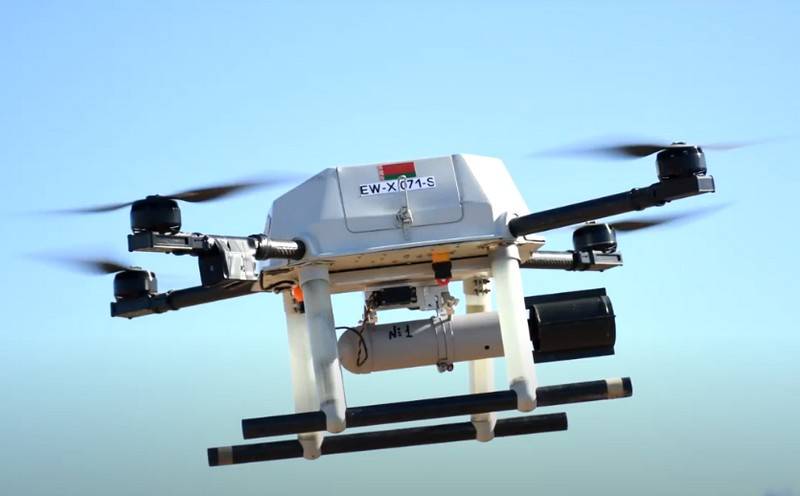 A video of tests of a Belarusian unmanned aerial vehicle called "Loitering Pipe" has appeared on the Web. The video was posted on its YouTube channel by the Republic's Goskomvoenprom.
The tests reportedly tested the use of small drone
aviation
bombs PTAB-2,5 and PTAB-10-5 to destroy area targets and defeat enemy personnel. The tests were carried out at the 174th training ground of the Air Force and Air Defense Forces (Domanovo). In the course of combat use by operators of strike systems, the assigned targets were successfully hit.
The tests of the first prototypes of the Loitering Pipe unmanned strike complex, created in the Display design bureau, were reported back in 2018. The main armament of this drone is the RPG-26 hand-held anti-tank grenade launcher. In addition, the drone can use small aircraft bombs. The bombs were adapted for use with UAVs by specialists from the Precision Electromechanics Plant.
The designers managed to solve the problem of recoil when firing from a grenade launcher. The grenade is fired from the barrel using a special powder charge that burns out completely. UAVs are available in several versions. One of them has a rotary device that allows you to change the angle of inclination of the ammunition up to 90 degrees when aiming.