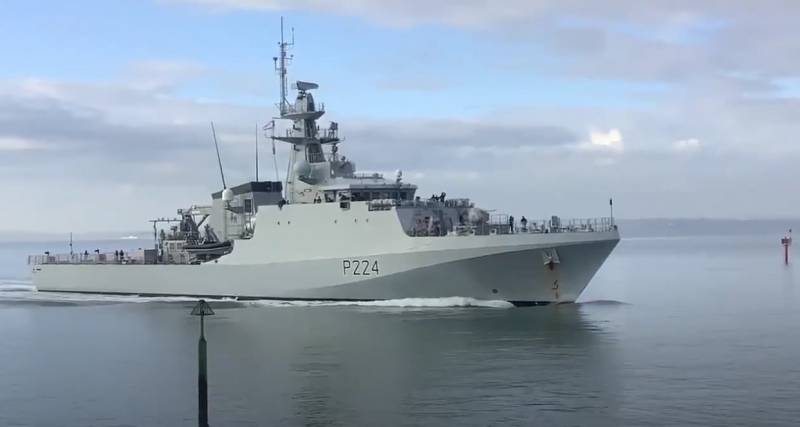 P-224 HMS Trent
Royal's newest warship
fleet
worth about £ 100 million, broke down at sea just days before his first military campaign.
According to Western media outlets, the power plant of the HMS Trent patrol pennant has failed. The engine failure occurred shortly after he went to sea for the second time and spent only three days in open waters.
The ship was captured at the moment when it was "dragged back to the port", writes the Western press. HMS Trent was to join the NATO mission "to hunt terrorists and human traffickers." He left his home in Portsmouth, UK on 3 August. Gibraltar was the first port to enter the pennant.
The battleship was heading for the eastern Mediterranean when "something went wrong." The captain unrolled the pennant entrusted to him and they managed to return to the Gulf of Gibraltar on their own "sails", but then tugs were called to help enter the harbor.
The Royal Navy later reported that the ship was damaged and is now awaiting spare parts for repairs.
The P-224 HMS Trent was laid down in October 2015 at a shipyard in Glasgow, launched in March 2018, and commissioned on 3 August this year. It belongs to the Batch 2 type - the third generation of British river-class patrol ships, designed to combat piracy, smuggling, terrorism, fishing protection, border patrols, and naval defense. HMS Trent is the third ship in this project out of five.
It seems that this time the newest British ship will not be able to take part in the "hunt for terrorists", moreover, deployed in the eastern Mediterranean, where the situation already looks very tense.