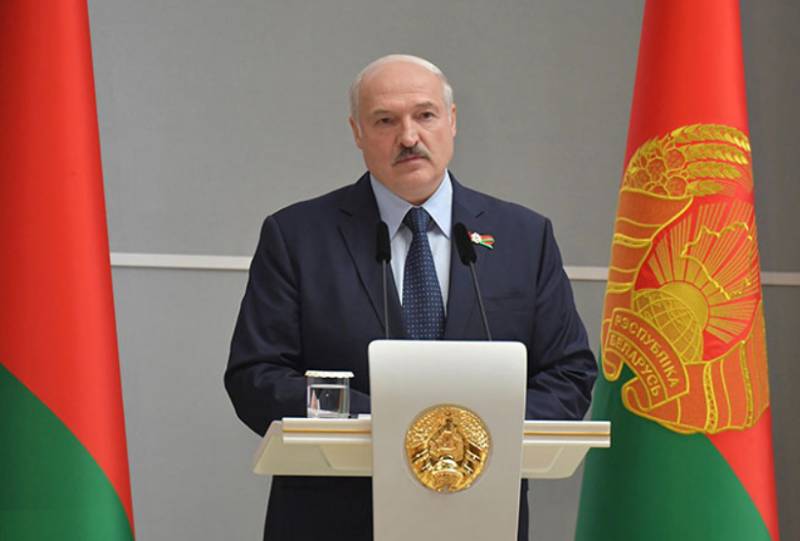 One of the most discussed topics in Polish newspapers was the topic related to the events in Belarus. Large Polish publications publish materials that tell about the statements of Alexander Lukashenko about what is happening. The greatest resonance was caused by the statement of Lukashenka that in the course of a telephone conversation with the President of Russia he had agreed to coordinate actions.
The Polish edition of Do Rzeczy quotes the phrase of the Belarusian president:
I have said this many times. I just want to say it again. We will not give the country to anyone. We will take control of the situation. Located in the heart of Europe, we must always be ready to meet any challenge at the right time.
It is noteworthy how the situation in Belarus and Lukashenka's statements are commented on by Polish readers. Here are some comments. These comments, as can be judged, are often diametrically opposed in message and political meaning.
Tępe robole
They think they are fighting for freedom, but in reality they are fighting to eliminate jobs. It's amazing what online propaganda can do to crowd heads.
Sumper
Rather, tell me that you will not give up the country. But this is not your country, but the country of the Belarusian people. If you (Lukashenko - note "VO") betray him, you will end up like Ceausescu.
Szelest sałaty
In the media, I see how the police beat people up. But I do not live in Belarus, so I will be careful in my estimates. The Western media also write about Poland that the human rights situation is bad. There is an economic and moral ice rink in Europe, and this is bad for Belarus. In their place, I would be careful. We must take care of the authorities that will not place Russian military bases on the border with Poland. If we can get Belarus out of the hands of the Russians, it will be good
news
.
One of the Polish readers writes that it is necessary to carefully study the situation in Belarus. According to the reader, the protests in Belarus could have been orchestrated so that the oligarchy could get to power and to key enterprises in the country.
Gazda
I certainly don't like Lukashenka for his Soviet views. But the oligarchs are torn to Belarus - the same ones who once crushed Poland under themselves.
jacco
He hopes for help from Russia, but in the end he will still face the fate of the Romanian dictator.