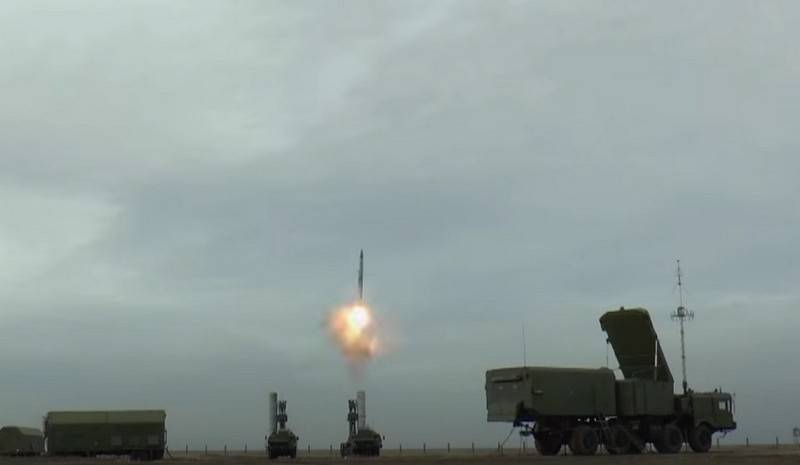 The United States and Israel, as well as the United Arab Emirates, fear that if the arms embargo on Iran is lifted, Tehran will be able to purchase Russian and Chinese anti-aircraft systems, including the S-400 Triumph air defense system. Breaking Defense writes about it.
According to American analysts Bradley Bowman and Shane Preiswater of the Fund for the Defense of Democracies, there is a high probability that Iran will take advantage of the lifting of the arms embargo and start buying Russian and Chinese fighters and anti-aircraft systems. Tehran has already made attempts to purchase S-400 air defense systems from Russia, but Moscow rejected this request, as there was a ban on supplies
weapons
Iran.
But if the arms embargo ends, Moscow could seize the opportunity to sell Tehran the S-400, as well as fighters and other weapons.
- say analysts.
Tehran is likely to use this weapon to escalate its attacks on American troops and American partners in the region, the newspaper writes. There may be danger for the Israeli
aviation
therefore, "given the impending dangers," the US Department of Defense and the Israel Defense Forces began preparing "for likely scenarios." As an example, the publication cites the joint exercises of the United States and Israel to practice F-35 strikes against "sophisticated air defense systems and enemy fighters before hitting ground targets", which took place in early August in Israel.
According to analysts, the capabilities of the American fifth-generation F-35 fighter can destroy Russian anti-aircraft systems.
In many real-life situations, the F-35 will have to defeat the Iranian air defense system and fighters to facilitate direct or indirect weapon strikes against ground targets.
- claims the publication.