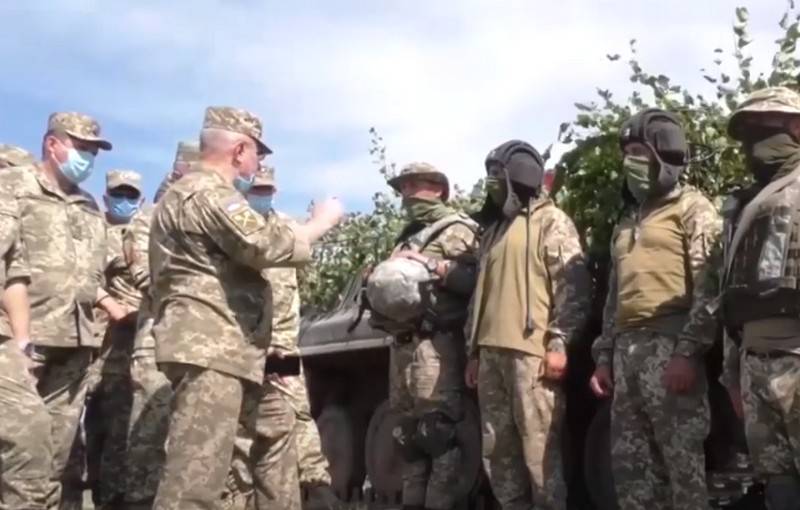 Ukraine plans to hold international military exercises Rapid Trident - 2020, during which the scenario of an attack by an "aggressor state" will be played out. This is reported by the country's Ministry of Defense.
According to the widespread message, the exercises should take place in the second half of September in the Lviv region and last two weeks. According to the plans of the Ukrainian military, about 4 thousand servicemen, including from NATO countries, should take part in the exercises. Participation of the USA, Britain, Germany, Poland, Canada, Lithuania, Romania and Denmark is planned.
According to the scenario of the exercises, the "aggressor country" (this is what Russia is called in Ukraine - approx.) Will destabilize the situation in one of the Ukrainian regions and try to seize it. The united group of the Armed Forces of Ukraine and allies will repel the attack by organizing a defense, after which it will conduct an operation to stabilize the situation.
Earlier in Kiev, they said that in response to the Russian large-scale exercises Kavkaz-2020, which will be held in September, they will conduct their own military maneuvers.
However, it is possible that Kiev will not have time for military exercises in September. The Verkhovna Rada announced that a coup is being prepared on the Independence Day of Ukraine, which is celebrated on August 24. This was announced by a deputy from the Opposition Platform - For Life party Ilya Kiva.
According to Kiva, the coup is being prepared by ex-President Poroshenko with the help of nationalists, whom he actively finances.
Poroshenko finances nationalist groups, preparing them for the Independence Day march, which should develop into a confrontation with the authorities and end with a coup
- said the deputy.
According to available information, the nationalists will seize several administrative buildings in the center of Kiev, after which Poroshenko will demand early presidential and parliamentary elections. The Ukrainian media will cover this coup as a "democratic process."