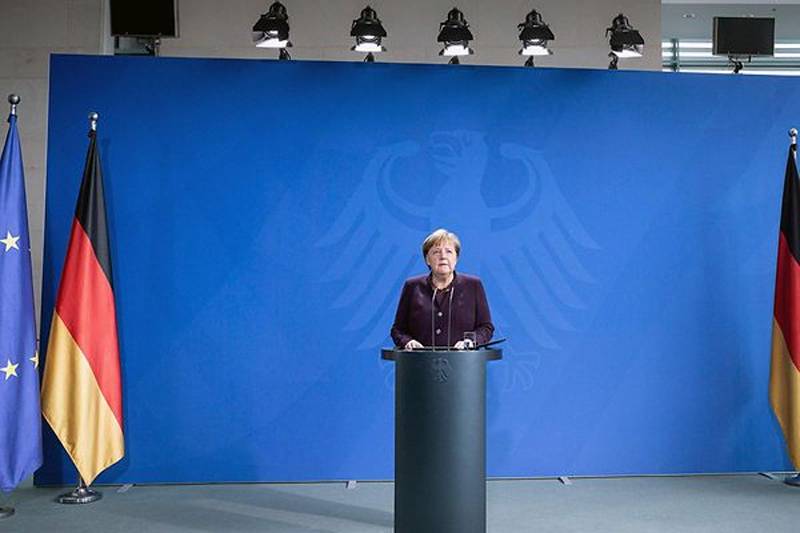 The German and British press published materials that referred to a warning addressed to the German Chancellor from "some partners in the European Union." These warnings, as it turns out, are related to the construction of the Nord Stream-2 gas pipeline.
The British newspaper Express writes that Merkel was reminded of "possible crushing sanctions against Germany from the United States in the event of continued support for the implementation of the SP-2 gas pipeline."
In turn, the German resource DW cites the statement of the German expert Erik Kirshbaum, who said the following:
The German authorities have long ignored these threats. Although Berlin was warned by US presidents - both Obama and now Trump.
It was noted that not only in the USA, but also in Poland and France, which also remind Berlin about "possible problems", are "disappointed" with Berlin's support for the construction of Nord Stream 2.
The same Kirschbaum says that Merkel is mistaken in believing that US pressure will end if Trump leaves the presidency.
According to Kirshbaum, the German authorities will not be able to ignore this issue for a long time, since "the EU partners are also concerned that Russia is seeking to expand its influence on the European continent, including through the construction of another gas pipeline" ...
As a reminder, the construction of a gas pipeline on the bottom of the Baltic has been suspended at the moment. According to the latest data, a section with a length of about 150 km remains unfinished.