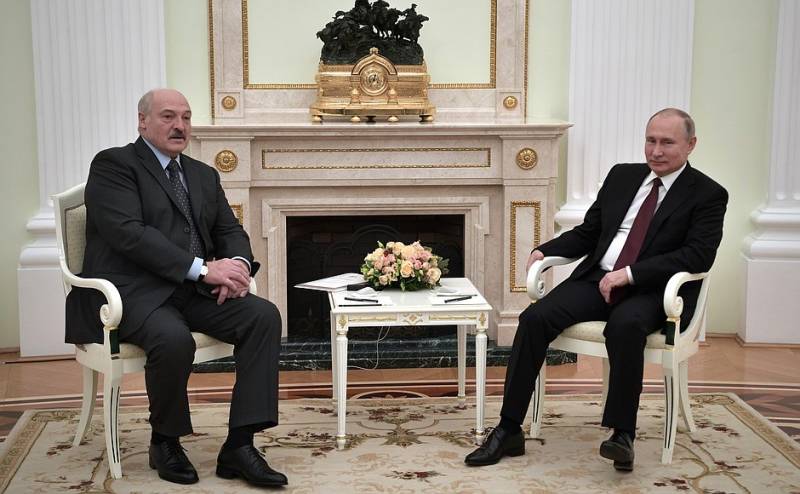 It became known about the telephone conversation that took place between the presidents of Russia and Belarus. Before this conversation, Lukashenka said that it was necessary to contact Putin, noting the tense situation in the republic. Putin answered the call from Minsk.
At the same time, Lukashenka said that the events that are unfolding in the Republic of Belarus today can spread to the entire Union State. Prior to that, Lukashenka rarely recalled the Union State.
The press service of the President of Belarus is extremely laconic in its information bulletin. It is stated that the heads of state discussed the situation in Belarus and around it during a telephone conversation.
The Kremlin press service notes that the telephone conversation took place at the initiative of the Belarusian leader. Alexander Lukashenko reportedly informed about the situation in the republic after the elections.
From the message of the press service of the Russian president:
Both sides expressed confidence that all the problems that have arisen will be resolved soon. The main thing is that these problems should not be taken advantage of by destructive forces striving to harm the mutually beneficial cooperation of the two countries within the framework of the Union State.
It was added that the presidents also discussed the return to Russia of 32 previously detained Russian citizens. This is despite the fact that earlier in Minsk they announced the arrest of 33 Russians, accusing them of "trying to destabilize the situation in Belarus".
In a release from the Kremlin press service, it is said that the presidents noted the disposition to strengthen allied relations and readiness for contacts at all levels.
Meanwhile, mass protests continue on the streets of Minsk. Thousands of people went to the city center, continuing to declare political demands until the resignation of President Lukashenko. The rallies are taking place against the backdrop of parting with Alexander Taraikovsky, who died during the protests.