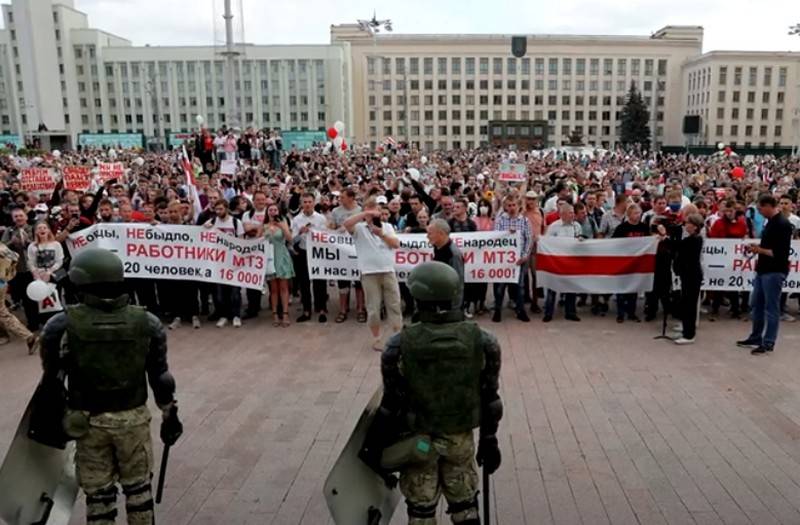 The European Union does not recognize the results of the elections in Belarus, their results are falsified. This is the opinion of the EU foreign ministers after discussing the Belarusian elections in Brussels on Friday. This is stated in the statement of the EU foreign policy service.
According to the head of EU diplomacy, Josep Borrell, following an informal meeting, the EU made a decision to prepare sanctions against those involved in "election fraud and violence against protesters." The lists have not yet been drawn up, when the sanctions will be introduced, it has not been announced. The European Union is just beginning to draw up "black lists".
Belarus: EU does not accept election results. Work begins to impose sanctions against those responsible for the violence and fraud
Borrell declared.
At the same time, the EU refused to say whether Alexander Lukashenko will fall under the sanctions.
Meanwhile, US Senator Lindsey Graham called on the United States and the European Union to impose sanctions against Belarusian President Alexander Lukashenko "for violence against protesters and electoral fraud."
In addition, Graham warned Donald Trump that Russian "green men" could appear in Belarus.
Beware of the "little green men" traveling from Russia to Belarus to stop fake election protests
- he added.