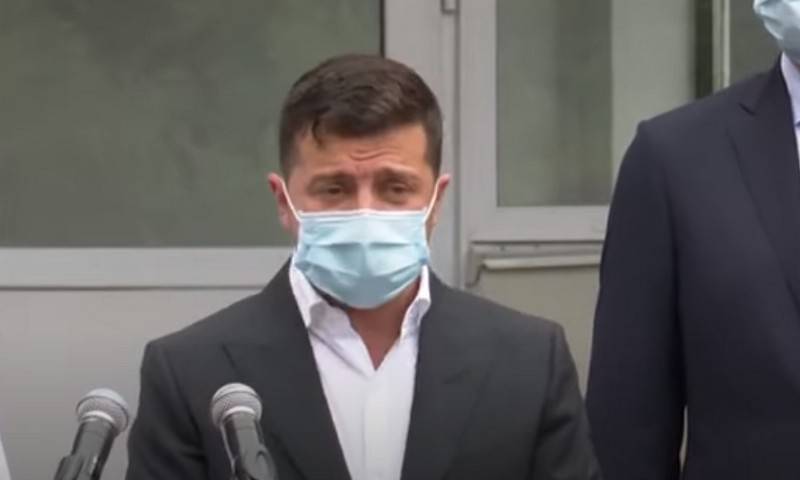 In Kiev, they are unhappy with the decision of Minsk to transfer the Russians detained in the republic to Moscow, Ukraine was expecting a different decision. This was announced in the office of the President of Ukraine.
Of course, the Republic of Belarus is an independent state with its own position, but the Ukrainian side expected a more legally correct and balanced decision. Ukraine regrets the decision of the Republic of Belarus to hand over to Russia a previously detained group of persons belonging to the private military company "Wagner"
- said in a statement.
In turn, the secretary of the Ukrainian National Security and Defense Council Aleksey Danilov said that the return of Russian citizens by the Belarusian authorities to their homeland is "an unfriendly step towards Ukraine." According to him, this decision will negatively affect relations between Ukraine and Belarus, since Ukrainian law enforcement officers have collected enough evidence of "the participation of detainees in the armed conflict in the Donbass."
Unfortunately, the Belarusian authorities made a non-legal decision that does not correspond to the spirit of bilateral relations and is an unfriendly step towards Ukraine.
- Said Secretary of the National Security Council.
Recall that Ukraine demanded that Minsk hand over to Kiev 28 Russian citizens detained in Belarus who participated in hostilities on the side of the DPR and LPR. In addition, as stated in Kiev, nine of the detainees were Ukrainian citizens.
On Friday it became known that all the detained Russians were released and returned to their homeland, except for one who remained in Belarus, since he had Belarusian citizenship. At the same time, it is emphasized that all the detainees were transferred to Moscow without any conditions.
The Belarusian side did not put forward any conditions. The transfer of Russian citizens to Moscow was carried out as part of a goodwill gesture in accordance with bilateral documents on friendship and good neighborliness
an informed source told Interfax.
No charges will be brought against those who have returned to Russia, there are no questions to them. At the same time, the Russian Prosecutor General's Office will continue to verify the fact of the detention of Russians in Belarus, establishing all the facts of this provocation.