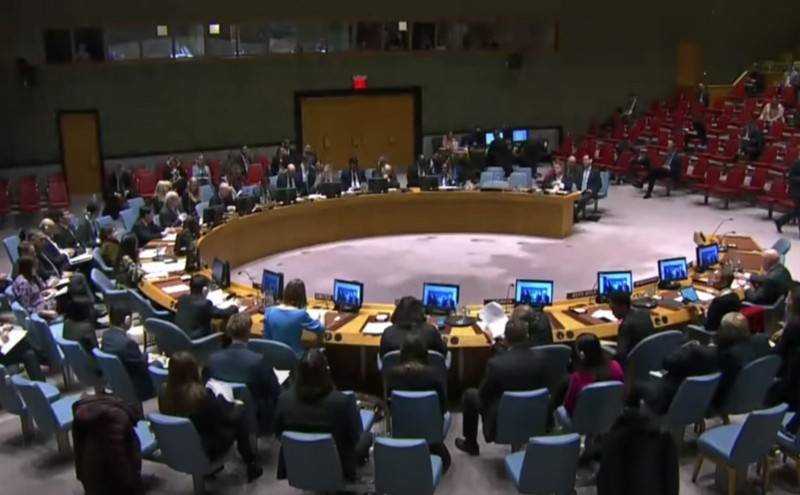 US attempt to extend
weapons
the embargo against Iran did not pass, the draft American resolution did not get the required number of votes in the UN Security Council.
According to the results of the vote, the United States and the Dominican Republic voted "for" the extension of restrictions against Iran, and Russia and China "against". Another 11 members of the UN Security Council abstained.
The head of the US State Department, Mike Pompeo, accused the UN Security Council of creating conditions under which the "main sponsor of terrorism" (Iran - approx.) Was able to buy weapons. At the same time, he stressed that the United States reserves the right to continue "working" so that Iran cannot sell and buy weapons after the expiration of the embargo and "threaten the heart of Europe, the Middle East and the world as a whole."
The UN Security Council is responsible for maintaining international peace and security. Today he was unable to fulfill his main mission. He rejected a sensible resolution to extend the 13-year arms embargo against Iran and created conditions for the world's main sponsor of terrorism to buy and sell conventional weapons without special restrictions from the UN.
- said in a statement.
In turn, the Permanent Representative of the United States to the UN, Kelly Kraft, said that in the coming days the United States will make another effort to renew sanctions against Iran.
Pursuant to Resolution 2231, the United States has every right to initiate a review of the provisions of previous Security Council resolutions. In the coming days, the United States will deliver on its pledge to stop at nothing to extend the arms embargo
- emphasized Kraft.
Recall that the arms embargo against Iran expires on October 18, 2020. According to Russia, which is supported by China, after that the issue of restrictions against Iran will be closed.