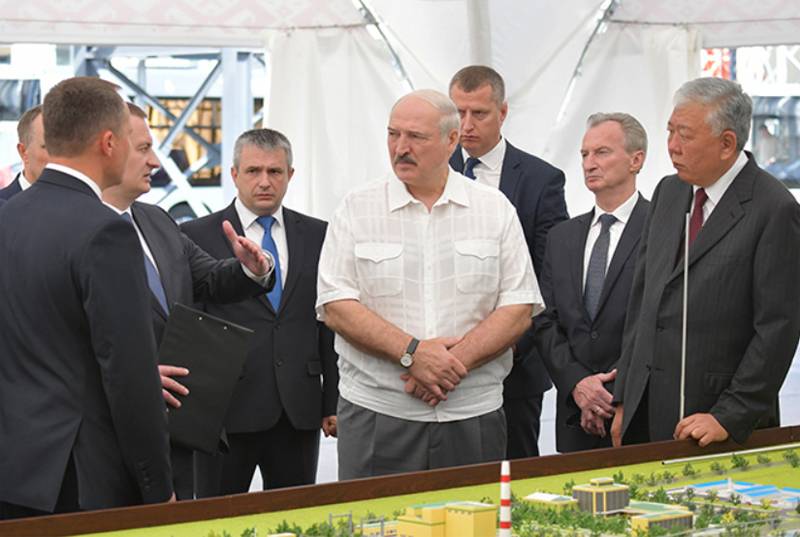 Alexander Lukashenko made an indirect appeal to Belarusians during a meeting on the construction industry. The President of the Republic of Belarus commented on the calls of representatives of the opposition forces for strikes at large enterprises of the country. At the same time, Alexander Lukashenko began with the following words "I am still alive and not abroad."
Lukashenka, using the term "svyadomyya", noted that only those who are trying to rock the situation in the republic declare about his flight abroad.
President of the Republic of Belarus:
Today, the country is trying to rock the work collectives. But this is the foundation of our country. Our position is unambiguous: in the difficult times of the pandemic, we did not tilt or force anyone. And here, too, we must not keep anyone. If people want to work, please. Here's work, come and work. If a person does not want to work, we will not drag him to the lasso.
At the same time, Lukashenka cited the case of Belaruskali as an example. According to him, if this operating enterprise is stopped, it will be beneficial to the main competitors in Russia and Canada.
Lukashenka announced who would "benefit" from the strike at Belarusian factories:
If they even go on strike for two days, the competitors, Russians and Canadians, will cross themselves. They will quickly put (their products) on the market.
Lukashenka mentioned the Russians as an example in the case of the machine-building industry. According to Lukashenka, if today the enterprises do not produce 10 tractors, then "the Germans with the Americans will arrive, and the Russians will immediately bring their equipment."
Lukashenko:
And again they cross.
At the same time, Lukashenka for some reason did not say that the bulk of the Belarusian mechanical engineering is focused specifically on the Russian market - it is Russia that buys more than other Belarusian trucks and agricultural machines. Therefore, statements that Russians will benefit from a strike at Belarusian enterprises look at least strange. During the strike, Belarus will certainly not have time to buy Russian tractors instead of its own.