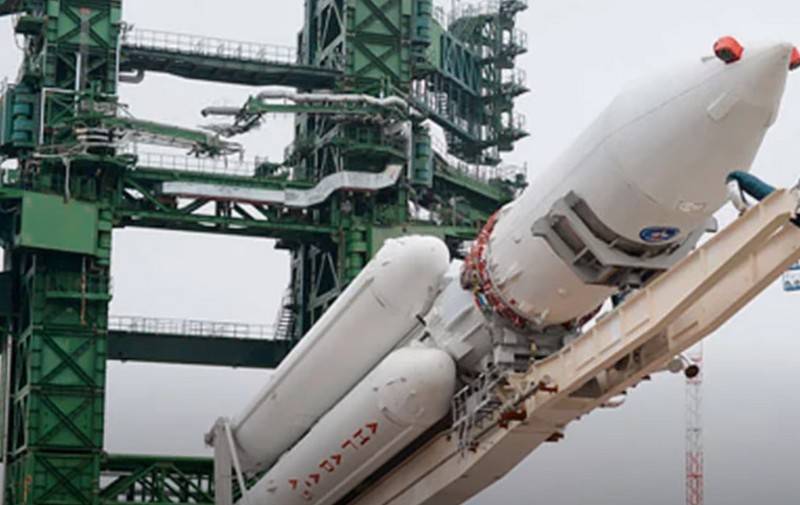 Roskosmos resumes testing of the Angara-A5 heavy-class launch vehicle, the rocket was sent to the Plesetsk cosmodrome. This was reported by the press service of the state corporation.
The second flight prototype of the Angara-A5 rocket has been prepared for shipment to the cosmodrome, where tests will continue. The rocket launch is scheduled for this fall, tentatively in early November. The rocket with the Briz-M upper stage will have to put a mock-up of the spacecraft into geostationary orbit.
The universal rocket modules of the Angara-A5 heavy rocket loaded in special wagons are awaiting the decision of the State Commission to send them to the northern cosmodrome. The rocket has successfully passed tests at the Control and Test Station of the Khrunichev Center and is ready to resume flight and space tests
- said in a statement.
The first Angara-A5 rocket was launched into space in December 2014. In total, the test program for the heavy launch vehicle provides for six launches, which should take place in the period 2021-2022.
Angara-A5 is the first Russian heavy-class launch vehicle developed entirely in the post-Soviet period. It will be able to launch into space from four to 24 tons of payload, depending on the height of the orbit. The launch vehicle runs on environmentally friendly fuel and is assembled from unified rocket modules, which can significantly reduce the cost of its production and maintenance.
According to information previously released by the media, the serial production of the Angara launch vehicle should start in 2023, and from 2024 it should completely replace the Protons. A whole family of these missiles has been developed, starting from the light Angara-1.2 and medium Angara-A3, ending with the heavy Angara-A5, the modernized Angara-A5M and the increased carrying capacity of the Angara-A5V.