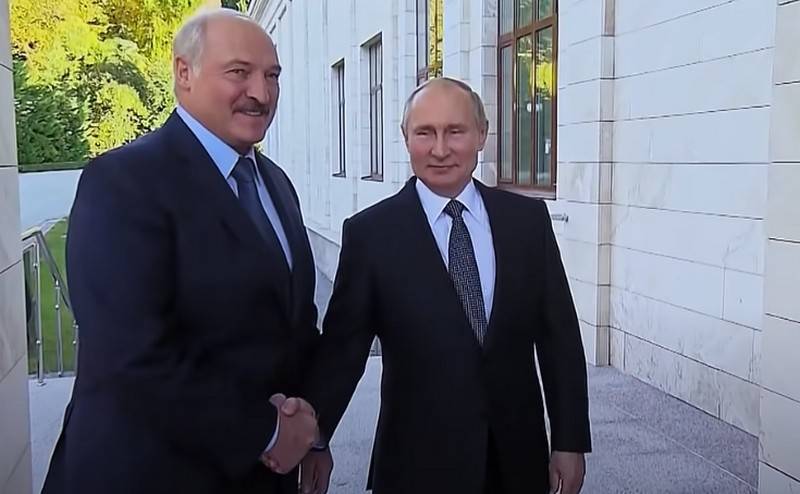 Russian President Vladimir Putin is engaged in political trolling. Against the background of numerous protests that erupted after the unfair elections, he sent Alexander Lukashenko congratulations on his victory in the elections. Writes about it the American edition of Bloomberg.
Putin "likes" dictators, the newspaper claims. Despite the fact that Lukashenko has shown little open resistance to Putin lately, deepening ties with China and arresting Russian mercenaries, the Russian leader continues to support him.
According to the author of the article, after the elections in Belarus, Lukashenka got into very serious trouble. The fraudulent election results have led to massive protests in the country, with demonstrations continuing despite internet shutdowns and police raids. Against this background, Putin expresses support for the Belarusian president, while the whole myrrh is against Lukashenka. So what is behind this support?
According to former American diplomat Daniel Fried, Putin is unwilling to allow a second "democratic" revolution in Belarus, following the example of Ukraine, where Yanukovych was overthrown in 2014 and democratic forces came to power.
In this respect, Putin's desire to see the fiasco of the uprising in Belarus is much more important than his desire to spoil the former dependent state, which was striving for independence. If Russians see their neighbors defying the dictator, it may prompt them to think about challenging their own.
- says Fried.
It would be a mistake, he said, to end Western intervention in Belarus. The US should send its ambassador to Minsk, who could become an influential defender of the rights of the Belarusian people after fraudulent elections.
The Belarusians have clearly stated that they do not want to be ruled by mini-Putin. America and its allies must make a clear commitment to help turn this crisis into a democratic transition
- sums up the publication.