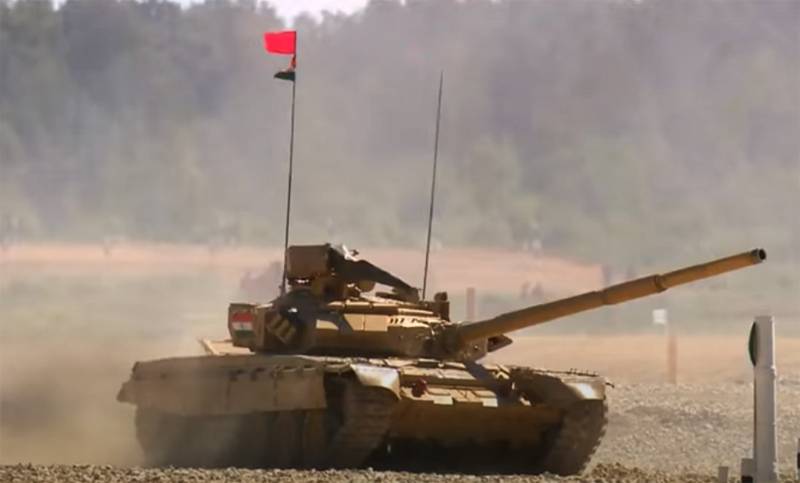 The Indian press decided to analyze
tank
component of the country's army. The publication Financial Express, which, it would seem, has nothing to do with military topics, gives a kind of example of comparing the Arjun and T-90 tanks. The author of the material is the columnist Huma Siddiqvi.
Referring to a senior Indian Armed Forces officer, Siddiqvi writes that the T-90 "has its own problems."
From an article that points to the "reason" for the failure of the Indian military at the tank biathlon in Russia:
During the tank biathlon held in Russia in August 2017, when tankers from 19 countries competed in simulated battle conditions to determine which of the crews was better, the Indian army was defeated due to the fact that the main and reserve T-90 tanks there are mechanical problems.
A strange statement, as well as a strange attempt to determine the main culprit of the unsatisfactory result at those competitions was not the crew and technical personnel from the Indian delegation, but the tank. After all, if a tank was selected for participation in biathlon, then this, by definition, should mean that the combat vehicle was completely ready for the loads. Why is it now claimed to be the "mechanical problems" of the tank as the main reason for the failure of the Indian team?
The FI material additionally notes that the T-90 tanks "suffer from night blindness, since their night vision system ceases to work in high temperatures in desert areas."
From the article:
The tank's electronic systems also constantly failed in the heat, in the desert. For comparison, our Arjun tank has much more advanced night combat capabilities, did not encounter any problems at high temperatures and does not even require air conditioning.
The article presents the opinion of a military expert, retired Indian army officer B. Bhatia. The expert said that the Arjun tanks have a high potential, and added that India needs to create tank units capable of effectively operating in mountainous areas. Bhatia explains this need by China's activity in the border territories.