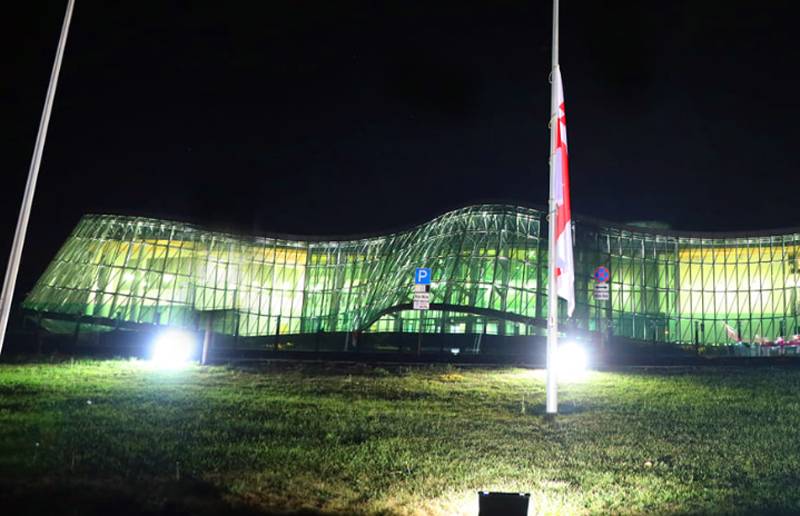 There are reports from Georgia about an organized action of "solidarity with the people of Belarus". Such a thesis could be interpreted as an action of solidarity with those 84% of Belarusian citizens who came to the elections and most of whom voted for the incumbent president. But, for obvious reasons, different moods are heating up in Georgia.
One of the cities for the "solidarity" action was the Georgian Batumi. There gathered activists with white-red-white flags (today it is a symbol of the Belarusian opposition), who staged a procession along the boulevard calling for Lukashenka's resignation. At the same time, the protesters in Georgia sang the song of the Kino group "Change", which is now correlated with the need for political changes in the life of Belarus.
Those gathered for the rally of "solidarity with the Belarusian people" in Batumi and Tbilisi appealed to the Georgian authorities with a demand not to recognize the results of the elections in the Republic of Belarus.
At the same time, it is difficult to imagine that ordinary citizens took part in the action solely of their own free will. The actions that took place in the large cities of Georgia seem to be orchestrated, which for Georgia with its numerous Western NGOs and wide agents of Western special services can hardly be called something unprecedented.
In fact, all this is a vivid example of interference in internal Belarusian affairs.
It should be noted that a number of political forces in Belarus announced today rallies in support of the current authorities. These actions can show the number of people who support the progressive development of Belarus, people who maintain close relations with Russia. Indeed, in the past few days, based on the submission of information in Telegram channels funded by Poland, the mistaken impression could have formed that almost the entire republic is against Lukashenko, against stability, against fraternal relations with Russia.