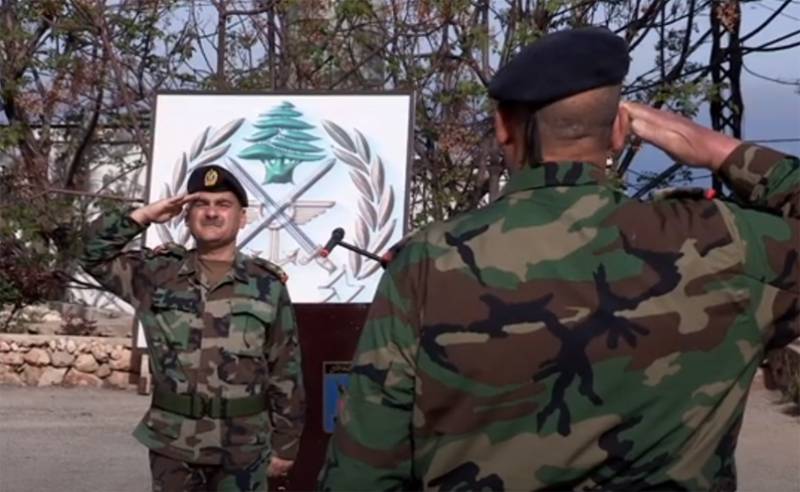 Against the backdrop of riots that engulfed Lebanon and did not stop after the resignation of the government, the country's parliament took emergency measures. The parliamentarians have given the army broad powers that allow the Lebanese military to oppose the so-called "activists" in the country. This decision was made due to the fact that the police can no longer cope with the protesters. At the same time, the protesters have already switched to outright provocations - even after their main demand (about the resignation of the cabinet of ministers) was fulfilled.
Parliamentarians have introduced a state of emergency in the country. It is noteworthy that the deputies of the Lebanese parliament refused to introduce a state of emergency immediately after a powerful explosion in the port of Beirut. But the actions of the demonstrators forced them to take such a step.
The introduction of a state of emergency allows servicemen to arrest the most zealous protesters, including directly in their homes, at any time of the day. Also, under the action of an emergency in Lebanon, military courts are entitled to consider cases with civilian defendants.
These decisions of the Lebanese parliament have already, you see, aroused concern among organizations calling themselves human rights defenders. For example, Human Rights Watch announced that the adopted norms "do not meet the standards of legal procedures."
Qatar TV channel Al-Jazeerа:
Human rights organizations have expressed serious concern about the state of emergency.
Why human rights organizations were still not concerned that the protests continued after the resignation of the government, in fact, finally paralyzing the Lebanese economy, is not entirely clear ... Or "human rights" in this case are understood exclusively as the right to protest, often turning into sabotage and clashes with law enforcement officers?