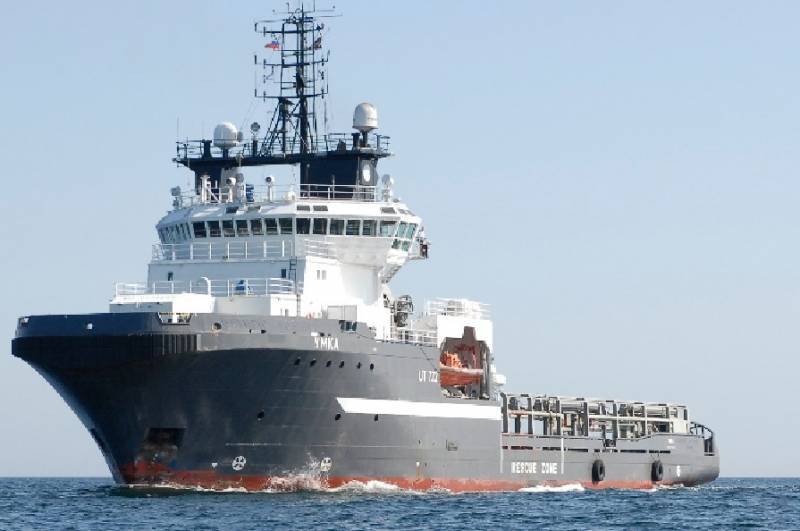 The Umka Marine Rescue Service support vessel, which was previously involved in the project, may take part in the completion of the Nord Stream-2 gas pipeline. This is the second ship of the Marine Rescue Service, which will join the work. Experts think so.
The fact that Umka is in a hurry to the Kaliningrad region is evidenced by the data of the navigation portal Marinetraffic.
The Umka departed from Murmansk and is to arrive in Kaliningrad before midnight. He will join the subsidiary
the fleet
, which will be involved in the construction of Nord Stream 2, becoming its fourth participant. Three other vessels are already in the Kaliningrad port. These are Ostap Sheremet and Ivan Sidorenko, who arrived in July from Vladivostok. In August they were joined by the "Baltic Researcher" who arrived from Murmansk. The latter, like Umka, has already been used in the construction of Nord Stream 2 - at one of the stages.
Previously, the project was carried out by pipelayers and auxiliary vessels of the Swiss company Allseas, but they left the project due to the threat of US sanctions, not completing 150 kilometers of the pipeline. They are to be replaced by the pipe layers Akademik Chersky and Fortuna, as well as four auxiliary vessels that will assemble in Kaliningrad. But there were also problems with Fortuna.