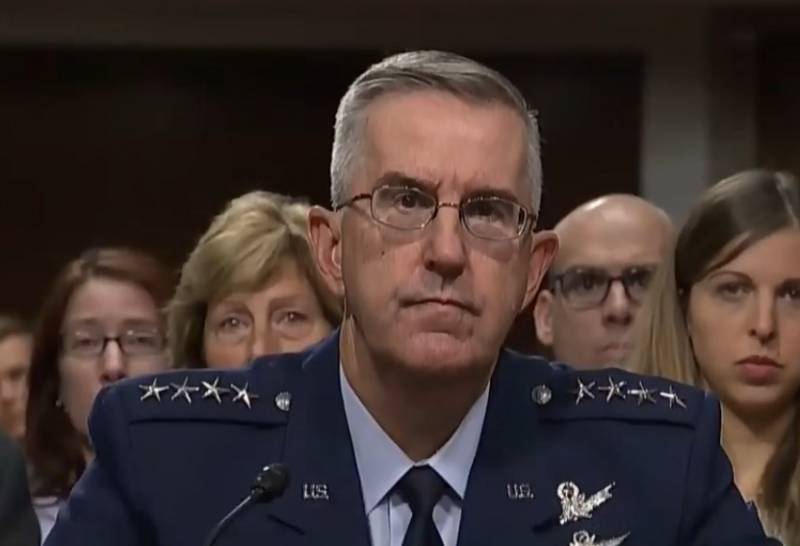 In the opinion of General John Hayten, deputy chairman of the Committee of Chiefs of Staff (JSC) of the US Armed Forces, the United States should build up its arsenal of low-yield nuclear warheads to deter "Russian aggression." He believes that the current amount of these weapons is insufficient.
The general said this at a video conference organized by the Hudson Institute, which is located in Washington.
As Hayten reported, the ex-head of the Pentagon James Mattis asked him to explain in "simple language" why the United States is building up its nuclear arsenal.
weapons
, especially low power. To this, the deputy chairman of the KNSh replied that an increase in the number of this type of weapons is necessary for the United States to contain the Russian Federation, "which creates a large number of low-power nuclear charges." While America also has such charges, Washington fears that the current supply will not be enough.
Earlier, Russian Foreign Minister Sergei Lavrov called "regrettable" the assertion of US Defense Secretary Mark Esper that recently the United States has been successfully restraining the aggressive actions of Moscow and Beijing. The Russian Foreign Minister also noted that the military is usually more careful than politicians in situations that could lead to hot conflicts.