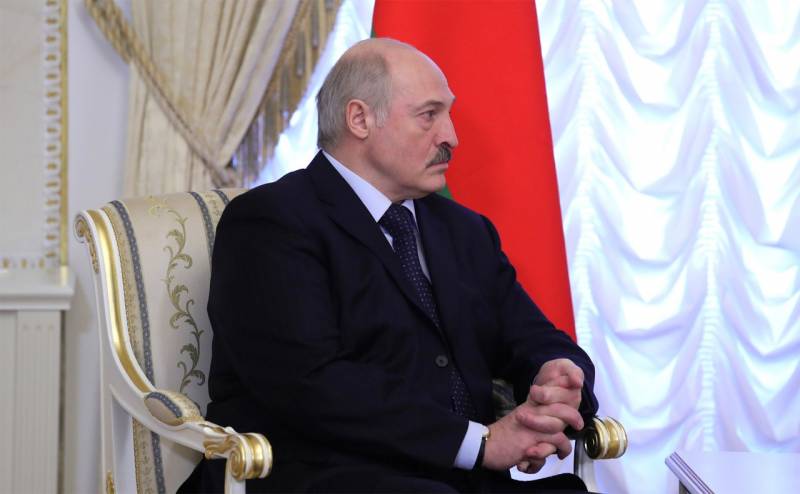 The Western press is full of publications about the situation in Belarus. Despite the fact that a considerable number of Western readers have no idea where Belarus is, the American, Canadian, Western European media persistently talk about the fact that "the people there are fighting the dictatorship".
Attention was drawn to the publication in a large German newspaper Die Zeit, which tells about the protests in Belarus, Hong Kong and Beirut. At the same time, the author of the material, Matias Krupa, brings these protests, so to speak, under a common denominator. According to him, citizens in Belarus are tired of the dictatorship, in Hong Kong they are fighting the arbitrariness of the Chinese authorities and against the arrests of activists, in Beirut they opposed the corrupt authorities, during whose rule the explosion destroyed almost a third of the city.
However, for some reason, the German author does not sum up protests in other countries - for example, in Germany itself or in France and the United States - under a similar, common denominator. Not that it fails, he generally ignores the protests in these countries. Simply because if you recall them, then it clearly does not fit into the chosen propaganda course about "dictators, corrupt officials and suppression of rights and freedoms." If Lukashenka is a dictator in the post of head of state for several terms, and if Merkel is democracy, the voice of the people ...
Matthias Krupa:
People in Minsk, Beirut and Hong Kong took to the streets because they no longer want to be small, intimidated, oppressed by the authorities. They know they are taking risks, but they muster all their courage and anger to fight - for a roof over their heads, for free elections, against the abuse of power.
Further, the author writes about how the wife of the arrested blogger Svetlana Tikhanovskaya fought against Alexander Lukashenko in the elections.
From the article:
They exposed the dictator, and now he pounced on them and their supporters.
The author writes that "the EU cannot overthrow such an autocrat as Lukashenko, but there are levers of influence on him." Once again, sanctions are cited as an example.
What is this if not interference in the internal political processes of another state? Or a call for intervention.
In the comments to this publication, readers even stated that "there are more and more rulers in the world dancing to the tune of Putin." As an example, the heads of Hungary and the United States and some "hidden forces" in a number of EU countries are named.
From another comment:
How could it happen that people like Trump, Le Pen, Salvini, Orban, etc. was it allowed to participate in democratic elections?