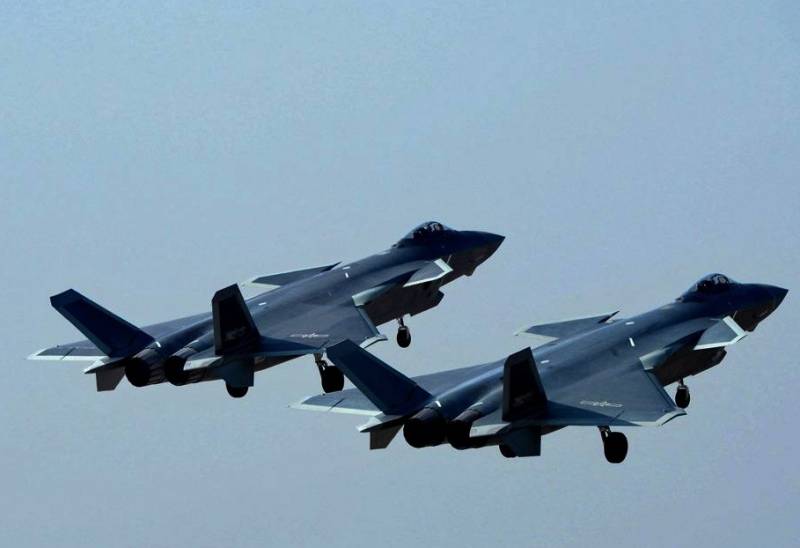 It became known that by now the number of new-generation F-35 fighters delivered to the US Air Force and Navy has exceeded 550 units. By the end of the year, according to the announced plans, deliveries should reach 600 combat aircraft. At the same time, it was noted that since March, the pace of deliveries has significantly slowed down due to the well-known world problems of a sanitary and epidemic nature.
News
The fact that in the coming months the number of fifth-generation F-35 fighters in the American arsenal will be brought to six hundred has caused concern on the part of Chinese military experts. In the profile section of the Chinese information resource Sohu, it is noted that today it is extremely important for China to achieve an increase in the pace of construction of its own new generation J-20 fighters. While their number is determined by several dozen. For the confrontation with the United States, including in the Taiwan direction, according to the PRC, this is clearly not enough.
At the same time, the problem that the PLA faces when acquiring the J-20 for its needs is indicated. This is a high price to pay.
From material to Sohu:
The United States had a similar problem at one time. The price of one F-35 fighter reached an incredible $ 180 million per unit. When they started mass production of their aircraft, it began to decline. Today, one F-35 fighter jet costs the US Air Force approximately $ 80-85 million.
The Chinese author believes that the J-20 fighter "has excellent performance", but the United States has a clear advantage in the number of 5th generation aircraft. To negate this advantage, the Chinese industry needs to start producing J-20s today at a rate of 100-120 aircraft per year. But the Chinese industry cannot afford this yet. One of the reasons is an unresolved problem with
aviation
engines of suitable characteristics.