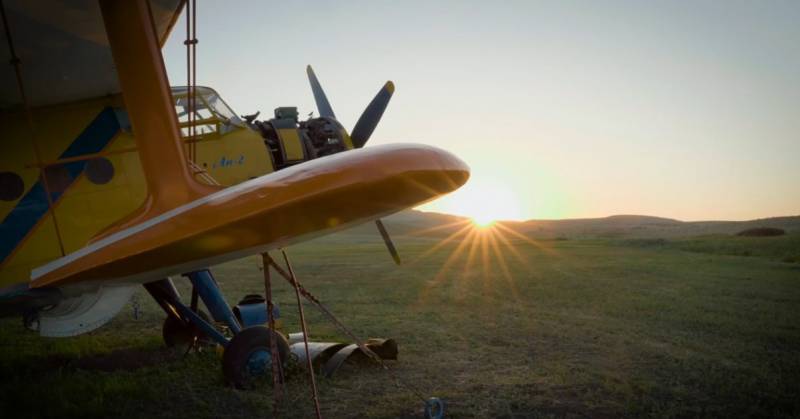 For its short
history
The Voroshilov flying club managed to make three sets and three releases, which is about three hundred pilots, but with the beginning of the war it was closed. The flying club was founded for the second time in 1947. In the early 1960s, it was replaced by a training
aviation
center DOSAAF, but that in the early 1990s was closed. Perhaps that is why the names of the five heroes of the Soviet Union, which this small forge of flight personnel gave the country, did not even have to be put together. Somewhere in the pages of the "Book of Memory" are scattered the names of the aeroclub graduates, who began their journey to immortality together at the same desk, at the same U-2 ...
From the first days I had to face completely unfamiliar subjects: the theory of flight, aerodynamics, the device of the U-2 aircraft and the M-11 engine. The terminology was unfamiliar: fuselage, gargrotto, spars, ribs ... They sounded like music to me, like a song. But it was difficult to learn, especially in flight theory. Everything here was built on trigonometric functions, and I did not know them at all. I had to master trigonometry on my own.
(Grigory Dzhulaev, accounting.)
He ate at the bazaar, or more simply, he stole. He lived at the station. Was worn out, no shoes. On the first independent flight on the U-2, I flew barefoot. The head of the flying club says: "This has never happened in the history of aviation! How will you fly? " But the old instructors, on reflection, let me go. I took off and sang. Finally I am a free bird! What a joy it was! I'm flying myself!
(Ivan Kabakov, accounting.)
Within a year we mastered piloting and completed a course of aerobatics: "loophole", "spin", turns and so on. After 16 flights with an instructor, I was allowed to fly on my own.
(Grigory Ryabushko, accounting.)
The documentary "Voroshilov Falcons":