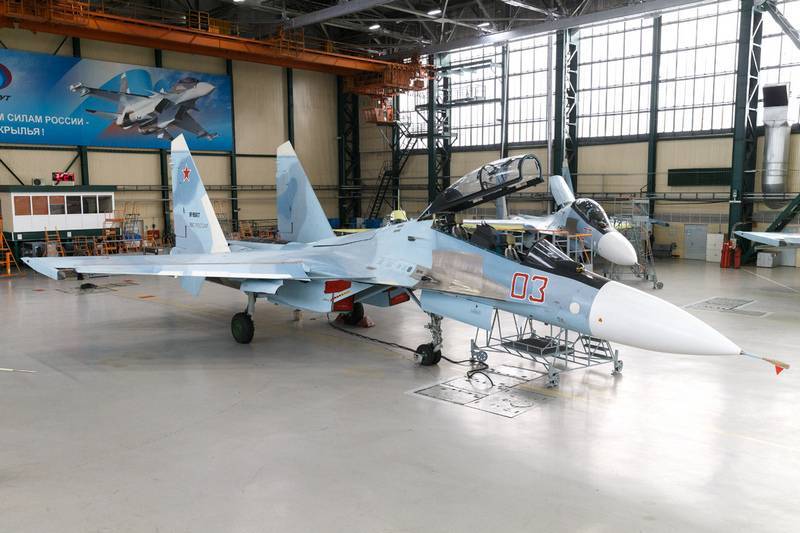 The Ministry of Defense will sign two new contracts this year for the supply of multifunctional Su-30SM2 fighters and Yak-130 combat training aircraft, a decision has already been made, Defense Minister Sergei Shoigu said.
According to the head of the military department, the cost of two contracts will amount to more than 100 billion rubles, within the framework of agreements, the Ministry of Defense plans to receive 21 Su-30SM fighters and 25 combat training Yak-130s.
We have made a decision and will sign this year, in addition to the existing two state contracts worth more than 100 billion rubles, under which 21 Su-30SM2 fighters and 25 Yak-130 combat training aircraft will be built.
- declared Shoigu.
The Minister held a meeting in Irkutsk after visiting the Irkutsk Aviation Plant. Sergei Shoigu said that as a result of the modernization, the aircraft plant received additional production capacity, which will allow it to fulfill the new contract. Also, according to the head of the Ministry of Defense, in addition to signing a contract for the construction of new Su-30SM2, in 2021 the military will conclude a contract for the repair of the existing fleet of Su-30SM fighters. The preliminary cost of the agreement for repairs is 7,2 billion rubles.
In addition, the minister warned that the military would strictly control the execution of contracts and, in case of violation of their conditions, punish them up to termination.