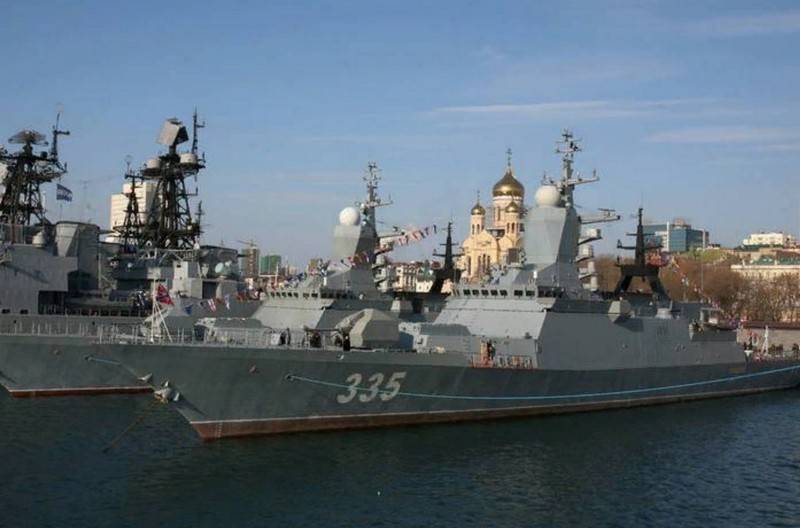 The Ministry of Defense plans to sign a new contract for the construction of six corvettes in the interests of the Russian
fleet
at the Amur Shipyard (ASZ). This was stated by Defense Minister Sergei Shoigu during his visit to the enterprise.
Here, on behalf of the Supreme Commander-in-Chief, the President of our country, we plan to conclude a contract with the enterprise for the construction of six corvettes
- said Shoigu, adding that the contract will be signed after the USC switches to "fixed prices".
At the meeting, the head of the military department instructed the commander-in-chief of the Russian Navy, Nikolai Yevmenov, to provide for the possibility of concluding a contract for six corvettes for the Navy by the end of this year. At the same time, he stressed that the agreement will be signed only after the transition to fixed prices.
Recall that the Amur Shipyard is building project 20380 corvettes for the Pacific Fleet. The corvette "Rezky" is under construction, and "Aldar Tsydenzhapov" is undergoing a test cycle before delivery to the customer.
The head of the defense department did not go into the details of the planned contract for the construction of new ships, but earlier information on a possible contract had already been announced.
In February of this year, Vedomosti, citing sources in the USC and the Ministry of Defense, reported that a series of Project 20380 corvettes for the Pacific Fleet could be continued and the Amur Shipyard could receive a contract for the construction of ten ships. The signing of the contract, according to the publication, may occur in 2021.
According to experts, at the moment the Amur Shipyard cannot build ships with a displacement larger than a Project 20380 corvette. The Pacific Fleet needs the corvettes themselves to ensure the basing of Project 955 nuclear missile submarines in Kamchatka.