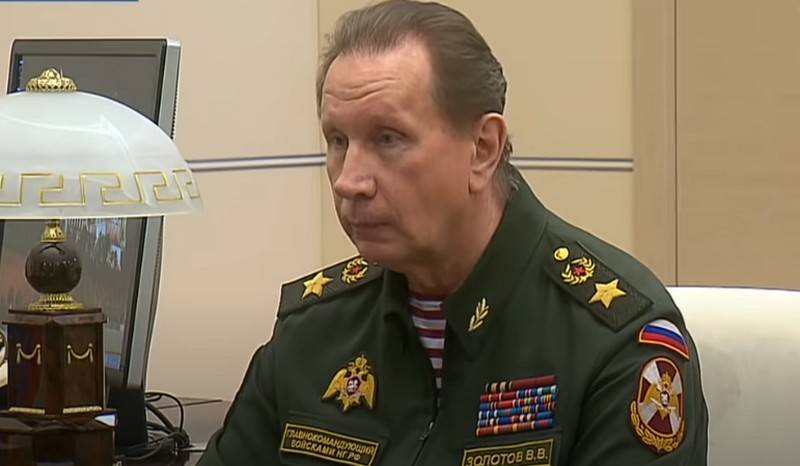 The Rosgvardia decided to make personnel changes. In the course of the reform, general positions will be introduced in the regions by reducing the central office of the department.
Reportedly, the Rosgvardia plans to make the post of general's head in 24 regions of Russia with a population of over one million. Currently, the rank of such a position is limited to colonel. The introduction of new ranks will be accomplished by reducing the same number of senior officers in the central apparatus of the Rosgvardia in Moscow.
Thus, general positions are introduced in the following regions: Kaluga, Yaroslavl, Nizhny Novgorod, Tyumen, Tomsk, Kursk, Belgorod and other regions. Also generals will be the heads of the Rosgvardia directorates for the three North Caucasian republics - Kabardino-Balkaria, Karachay-Cherkessia and Ingushetia. And another general will be the deputy head of the Rosgvardia Main Directorate for the Krasnodar Territory - the head of the department for coordinating the activities of Rosgvardia units (Sochi).
To free up the required number of general posts, the department will reduce the number of senior officers in the central office. General positions are replaced by colonel positions at eight deputy directors of the Federal Service of the National Guard of the Russian Federation. In addition, 16 generals are demoted to colonel in district headquarters - two positions in each district.
Unlike the armed forces, the Rosgvardia consists of eight districts: Central, Northwestern, Southern, North Caucasian, Volga, Ural, Siberian and Eastern
The organizational and staff structure of the Rosgvardia is formed based on the principle of sufficiency and efficiency for performing official tasks
- Izvestia cites a message from the National Guard.