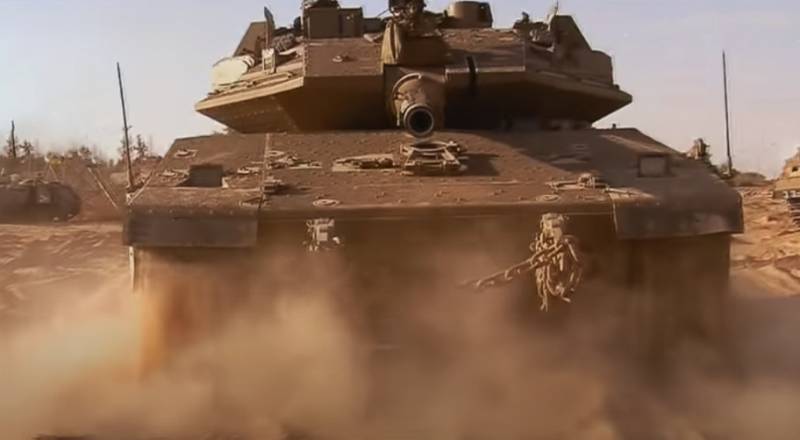 The Israeli edition of Arutz Sheva came out with material reporting on the approach of Israeli
tanks
"Merkava" to the state border of Lebanon. The message comes amid a massive crisis that Lebanon is facing.
After a powerful explosion in the port of Beirut and the outbreak of protests, the country's government decided to resign in full, which in the current conditions only increases the crisis risks.
The Israeli media write that the tanks were used "to patrol the borders of Lebanon."
Meanwhile, sources in Lebanon itself claim that IDF tanks were crossing the border, thereby violating Lebanese sovereignty. The invasion of tanks by the Israeli army in Lebanon announced by the state agency
News
Lebanon. The relevant material was published by Al-Monitor.
From the report:
Three Israeli tanks crossed the Lebanese border near the village of Mays al-Jabal.
The IDF command does not comment on these accusations from the Lebanese side.
It should be noted that earlier Israeli soldiers violated the Lebanese border, crossing it, as they later explained, to "neutralize the infrastructure of Hezbollah, which threatens Israel." It is also worth noting that the Israeli military
aviation
systematically enters Lebanese airspace, including for launching missile strikes on neighboring Syria.