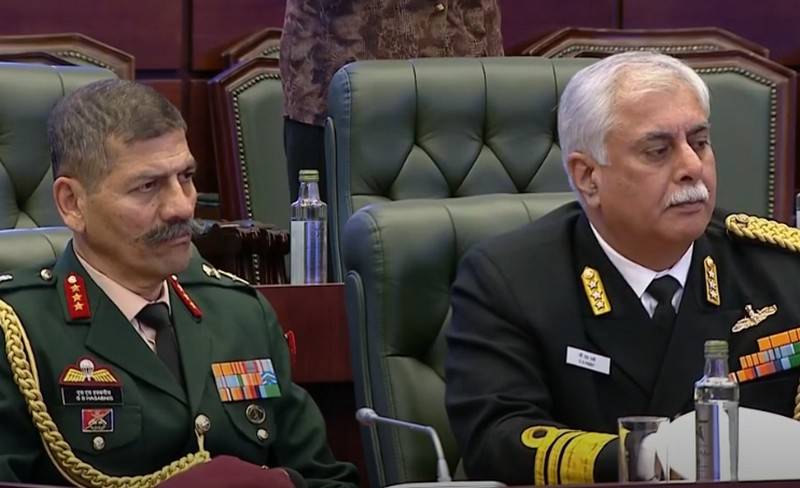 The Indian Ministry of Defense has decided to accelerate the acquisition and production of new weapons amid tensions on the Indo-Chinese border. The Times of India reported this on Wednesday.
According to the publication, the Defense Procurement Council (DAC) decided to accelerate the modernization of the Israeli-made Haron medium-altitude drones in service with the country's Air Force. In total, it is planned to modernize 90 UAVs, equipping them with high-precision
weapons
to destroy ground targets.
Drones will receive laser-guided aerial bombs, air-to-surface missiles and air-launched anti-tank guided missiles
- reported in the Indian defense department.
In addition, the purchase from the United States of 30 Predator-B long-range UAVs and their naval modifications has been approved. A decision was made to accelerate the start of production of AK-203 assault rifles at the Indo-Russian Rifles Private Limited joint Russian-Indian venture in the city of Corve in the state of Uttar Pradesh (production of about 700 assault rifles is planned). 106 domestic training aircraft are purchased from the Indian company HAL. Funds have also been allocated for the purchase of 76-mm rapid-fire artillery mounts for the Navy and high-precision ammunition for 125 mm guns. More than $ 1,1 billion is allocated for the purchase.
The Indian Defense Ministry notes that part of the weapons will be placed on the line of actual control, which arose due to clashes in May-June between Indian and Chinese military personnel, where tensions remain.