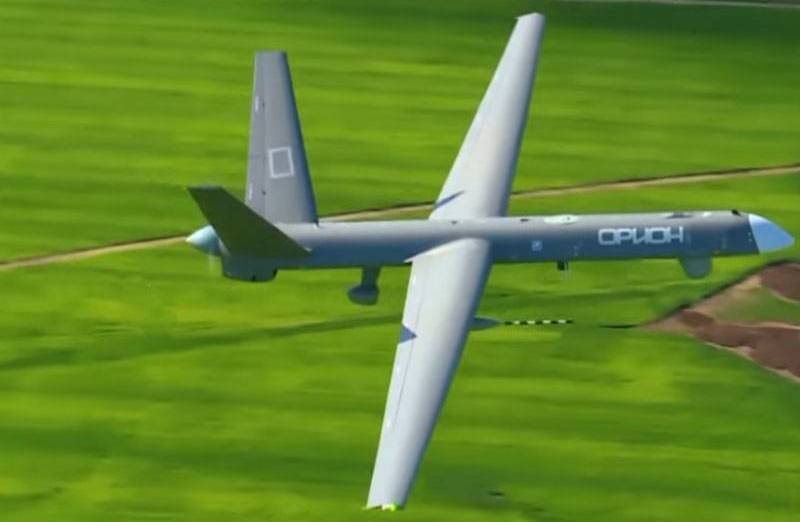 The Aerospace Forces (VKS) of the Russian Federation will begin to receive multi-purpose attack drones as early as next year, said Lieutenant General Sergei Dronov, Deputy Commander-in-Chief of the Russian Aerospace Forces, in an interview with the Krasnaya Zvezda newspaper.
According to the general, the Russian army is currently armed with short-range, short-range and medium-range unmanned aerial vehicles. From next year, long-range strike reconnaissance drones will begin to enter the troops, they have already been tested, including in Syria, confirming the ability to hit targets with high-precision ammunition.
Next year, the troops will begin to receive multipurpose long-range and long-range unmanned aerial vehicles capable of not only conducting aerial reconnaissance, but also hitting enemy targets with high-precision ammunition in strategic depth.
- said Dronov, without specifying which drones will go into service with the Russian Aerospace Forces.
The deputy commander-in-chief explained that drones are used to solve a wide range of tasks, including reconnaissance, strike, transportation, etc., as well as to solve problems where the use of a manned
aviation
limited and ineffective.
For our part, we note that in an interview with the deputy head of the Aerospace Forces, it is unlikely that the supply of the S-70 Okhotnik heavy attack drone, since it has just recently begun a test cycle, as well as the Altius medium drone, which is also being tested, is hardly discussed. Most likely, the Orion unmanned complex is being prepared for delivery. This medium-altitude drone is capable of carrying up to 4 missiles and performing reconnaissance functions. In 2019, Orion was tested in Syria, after which it was sent to the Russian Aerospace Forces for experimental combat operation.
The long-duration UAV Orion was created by the Kronstadt company within the framework of the Inokhodets development project under a contract with the Ministry of Defense. It is assumed that it will be supplied to the troops in two versions: reconnaissance and shock.