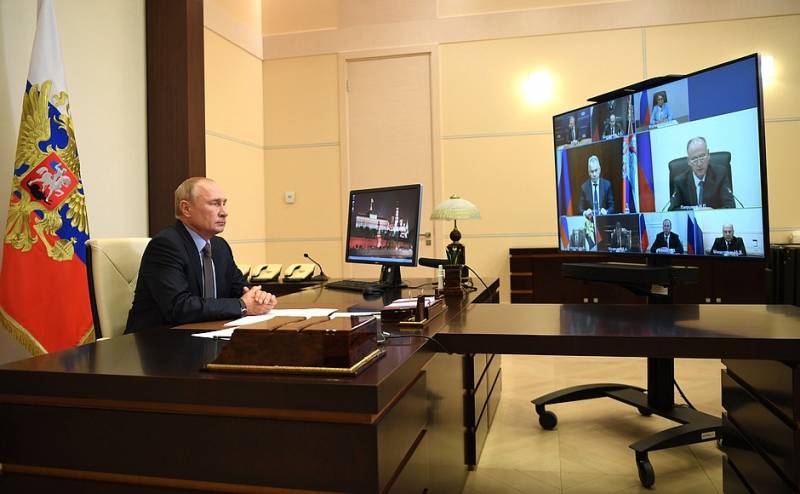 The Japanese media stepped up their coverage of Russian topics on the eve of the celebration in our country of the 75th anniversary of the victory over Japan and throughout the Second World War. It is noteworthy that the Japanese media, talking about the events of August 1945, try not to remind their readers of who dropped the atomic bombs on Hiroshima and Nagasaki, but actively talk about "the attack of Soviet troops on August 9, 1945 on Japan."
Attention is drawn to a tirade in major Japanese publications, which speaks of the Soviet attack on Japan. The word "Manchuria" is not used in the narrative about the Soviet operation. An explanation can be found for this: otherwise, Japanese reporters will have to admit that at that time Japan occupied the Manchu territories and used a puppet regime in northern China.
Japan's major newspaper Asahi Shimbun comes out with an article stating that "Putin is trying to rewrite
history
for yourself ".
Japanese authors write about the need today to sit down at the negotiating table and conclude a full-fledged peace treaty, but for some reason, Stalin's name is immediately mentioned with a statement about "his fault for unleashing the war." And the militaristic Japanese regime was not to blame for unleashing the war?
From the article:
Recently, Vladimir Putin has been increasingly praising Stalin and his actions during the Second World War.
This is a revelation. Russia itself would like to clarify the moment when President Putin "praised" Stalin ...
In the material Asahi Shimbun recalls "the offensive of the Soviet troops after Japan signed the Potsdam Declaration and" even after the declaration of surrender. "
The article says that Vladimir Putin, "rewriting history, is trying to strengthen power on the wave of patriotism through propaganda."