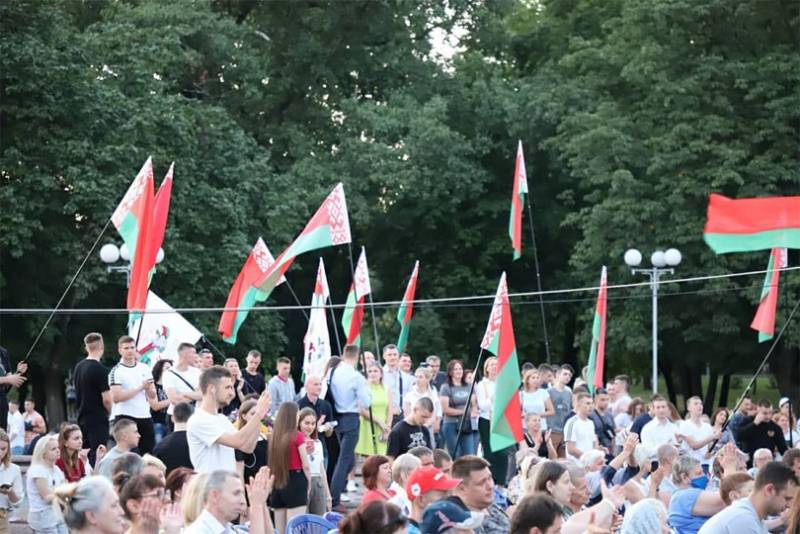 There are reports from Minsk that the security forces brought into the Belarusian capital began to leave the city streets. We are talking about the soldiers of the internal troops and riot police, as well as other security agencies of the Republic of Belarus.
Before the security forces, who were en masse in the center of the Belarusian capital, the command (leadership) set the task of establishing constitutional order in the central part of the city. It was there that the most massive protests took place. The security forces of the Republic of Belarus successfully coped with this task: the streets were freed from protesters, impromptu barricades, traffic on the main streets and avenues of Minsk was fully restored.
However, the protests did not stop there. Those speaking for the recount of votes and for Lukashenka's resignation have moved to other areas of the Belarusian capital. In particular, protest actions swept through the Minsk outskirts.
Eyewitnesses say about the high degree of brutality of the police special forces, which used special equipment to disperse the demonstrators. It is strange that eyewitnesses did not report the cruelty of the protesters themselves, who, back in the center of Minsk, began throwing stones at law enforcement officers and tried to attack them using wooden clubs and metal rods.
The day before, speaking on the air of the program "60 minutes", the former People's Deputy of the Verkhovna Rada of Ukraine Spiridon Kilinkarov noted the main difference between what is happening in Minsk today from what happened in the center of Kiev in 2014. According to him, there will be no Maidan in Belarus, since President Alexander Lukashenko has remained in the country and is acting consistently, unlike Viktor Yanukovych, who fled the country. According to Kilinkarov, "it was not the president who fled from Belarus, but the leader of the opposition, which radically differs the situation from what happened in the Ukrainian capital in 2014".