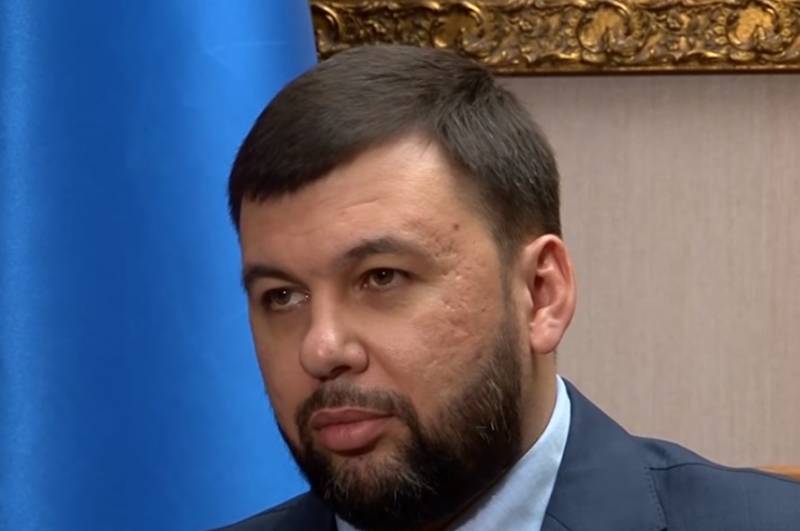 In the event of an attack on Kiev, Donetsk will use a special plan that the Republic has had for a long time. The DPR has to constantly keep its finger on the pulse, because any provocations can be expected from Ukraine.
This was stated by the head of the Donetsk People's Republic Denis Pushilin in an interview with the journalists of the Russian TV channel "Russia-1".
The head of the DPR believes that provocations by the Ukrainian military directed against the republic's civil infrastructure have a negative impact on the lives of its citizens. The destruction of water and power lines is especially noticeable. Because of this, people have to face "certain restrictions".
Denis Pushilin notes that the residents of Donbass no longer have any illusions about the Kiev authorities:
We have no illusions. As soon as Ukraine has the opportunity to harm the DPR, it will take advantage of it.
Earlier, Denis Pushilin was skeptical about the appointment of former President of Ukraine Leonid Kravchuk as the head of the Ukrainian delegation to the Minsk Contact Group. He compared his return to big politics with the return of Viktor Yanukovych there.
Earlier it was noted that the main plan of the DPR in case of new aggression from Ukraine is closer integration with Russia, including the active issuance of Russian passports to residents of the republic. Today tens of thousands of residents of both Donetsk and Lugansk people's republics have become citizens of Russia. At the moment, Denis Pushilin has not provided any particular specifics on the new plan (if it differs from the previous one).