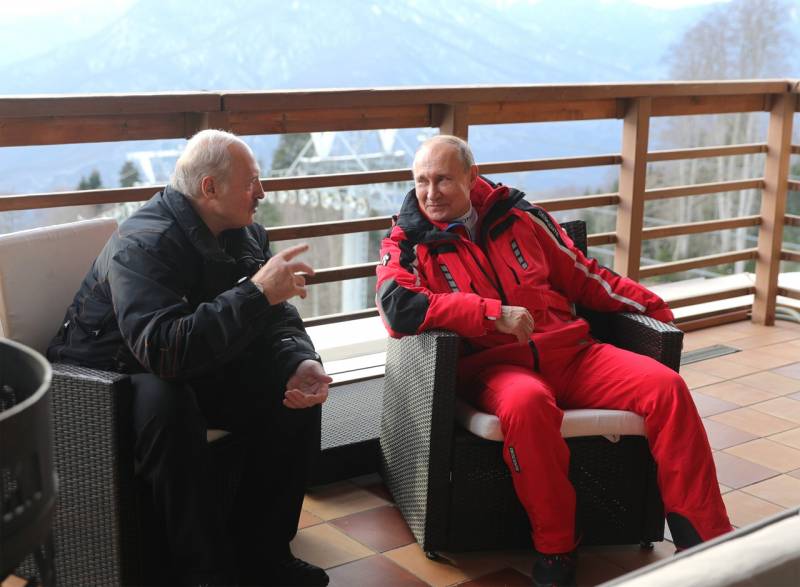 The Eastern European press continues to actively discuss the results of the presidential elections in the Republic of Belarus. Recall that the Central Election Commission of the Republic of Belarus declared Alexander Lukashenko the winner, announcing the following data: 80,29% of the incumbent with a turnout of about 84%.
Lukashenko was congratulated on winning the elections by the leaders of Russia, China, Uzbekistan, Tajikistan, Azerbaijan and some other countries. Meanwhile, in the West, they are in no hurry to congratulate Alexander Grigorievich on his victory, calling for at least a recount of votes.
Against this background, the Czech newspaper Seznam zprávy publishes the publication of the observer Jiri Just, where Lukashenka is accused of falsification and violence, which he "used as witchcraft to win the elections".
The article says that there is an exchange of opinion with a Belarusian expert. It is noted that the major Russian media do not allow themselves to call Lukashenko a dictator, despite the fact that the President of Belarus himself has repeatedly allowed himself attacks against Russia. The article contains words about what may be the reason: Lukashenko is peculiar, but still he remains loyal to Putin.
Yust writes that Lukashenka, by his "falsification" in the elections, is "jumping into the arms of the Russian bear." The Czech author writes that Alexander Lukashenko is at stake in order to stay in the chair of the President of the Republic of Belarus. For the Kremlin, according to the Czech journalist, the stake is not high: it is enough to recognize Lukashenka's victory in the elections, which Putin did.
Now, as the Czech media writes, "the question of imposing sanctions against Minsk and specifically Lukashenko, lifted in 2016, is again raised."
Yust:
Congratulations from Putin and negotiations with Lukashenka should be taken as a signal that the elections were recognized, but now he will wait from the leader of the Republic of Belarus for integration and the creation of military bases near the border with Poland.
The author sums up the following tirade: "Lukashenka cannot get out of this situation".