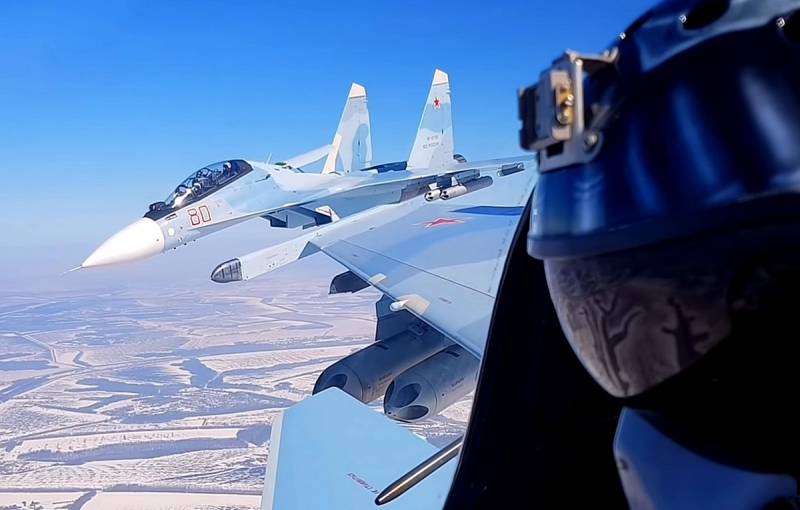 The Russian Su-30SM fighter will receive a new heavy air-to-surface missile. The work is being carried out as part of the "Adaptation-Su" development work. This was reported by Izvestia with reference to sources in the military-industrial complex.
As the newspaper writes, within the framework of the Adaptation-Su design and development project, Russian specialists are developing a new missile to equip Su-30SM fighters. In this case, the name of the rocket and its data are not disclosed. According to experts, here we can talk about the adaptation of the X-32 hypersonic missile for use on fighters, although the option of creating a completely new ammunition is possible.
Development work "Adaptation-Su" on the modernization of the multifunctional fighter Su-30SM began in 2015. Several leading companies of the Russian military-industrial complex are involved in this development work, including the State Machine-Building Design Bureau "Raduga" named after A.Ya. Bereznyak, the largest manufacturer of supersonic and hypersonic weapons for
aviation
.
If the information on the rocket itself is kept secret, then there is information on the modernization of the fighter. It is known that for the use of new ammunition on the Su-30SM, the N011M Bars radar will be modified, the computer system and the onboard defense complex will be updated. Completion of work is scheduled for the end of this year.
The Su-30SM fighter has been serially supplied to the troops since 2013. The aircraft is armed with an extensive arsenal of high-precision
weapons
and bombs. Su-30SM naval aviation is also equipped with Kh-31 anti-ship missiles.