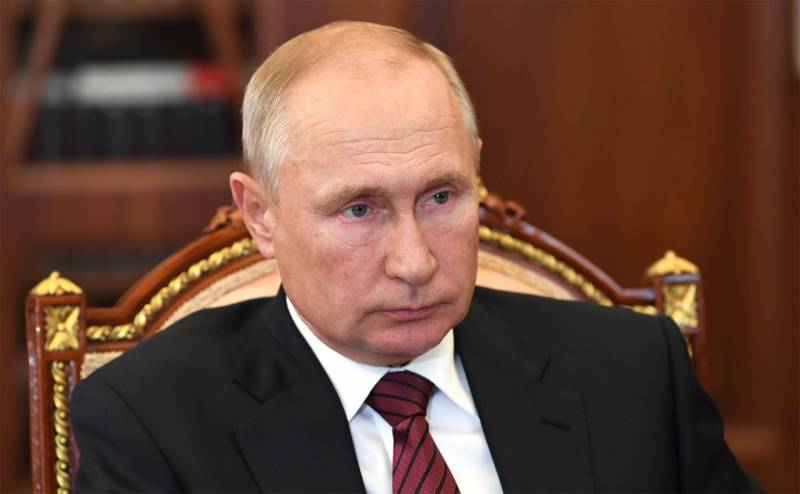 The Arabic-language edition Rai Al Youm, which is headquartered in London, reflects on what for some time in a number of foreign countries has been called "Russian interference." As you know, in the United States, Britain, Germany, Poland and a number of other countries, they have declared and continue to declare either "Russian hackers" interfering in their internal political processes, or "the Kremlin's interference in their elections". No clear evidence of "interference" is provided, but against this background, sanctions are imposed, Russian diplomats are being expelled, and open economic pressure is exerted.
The author in Rai Al Youm writes that if statements and documents that "may indicate Russian interference in the American elections (we are talking about numerous facts of violations committed by Hillary Clinton)" are reliable, "this speaks of Putin's genius."
It is noted that in this case it will be necessary to recognize the accuracy and coherence of the work of his (Putin's) strategic and analytical centers, intelligence structures.
The publication notes that recently the US economy has been falling at an incredible pace. These rates are significantly higher than in other countries suffering from the pandemic. At the same time, this is associated with the policy of President Donald Trump, during which time he is in the chair of the head of the American state, China "is more and more confidently moving towards world domination, ahead of the United States," and Russia "gets an excellent opportunity for the development of technology and industry." At the same time, Rai Al Youm somehow overlooks the fact that the anti-Russian sanctions, after the introduction of which Russia began to reorient itself to its own industrial production, were introduced before Trump came to the presidency of the United States.
The publication, clearly directed against Trump, stated that China, Russia and, to a lesser extent, Iran would be happy to elect Donald Trump for a second term. The reason is called in this wording: "He (Trump) undermines the power and authority of the United States."