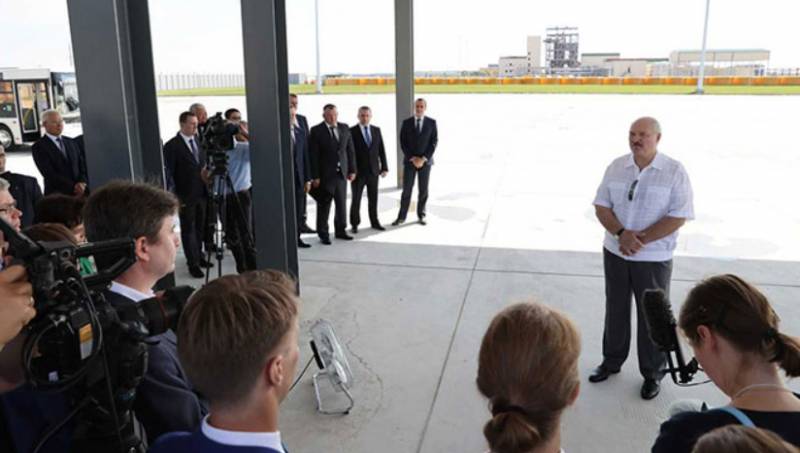 Russia is commenting on the results of Alexander Lukashenko in the presidential elections in Belarus. It should be reminded that on the eve of the Belarusian CEC announced Lukashenka's result is more than 80 percent of the vote. Vladimir Putin, Xi Jinping, Ilham Aliyev, Emomali Rahmon, Shavkat Mirziyoyev and some other heads of state congratulated him on his victory in the elections.
Meanwhile, the State Duma of the Russian Federation spoke about Lukashenko's victory as a falsification. This statement, in particular, was made by the first deputy chairman of the Duma committee for CIS affairs, Konstantin Zatulin. It is noteworthy that Zatulin is a member of the United Russia faction.
In the interview
Gazeta.ru
The State Duma deputy noted that the Belarusian presidential campaign was accompanied by falsification and misinformation.
Konstantin Zatulin:
In such an atmosphere, talking about how much Lukashenka actually scored is like guessing on the coffee grounds. Obviously there weren't that many.
Zatulin called the statements of the Central Election Commission of the Republic of Bashkortostan about 40% of those who voted ahead of schedule "also a swindle", and the final results "not inspiring confidence."
Konstantin Zatulin:
Someone said that Lukashenka won the elections but lost the country.
At the same time, the representative of "United Russia" called the policy of Alexander Lukashenko selfish, and Lukashenko himself - "imposing himself on Belarus."
Another Russian deputy, Vladimir Zhirinovsky, even stated that Lukashenka expects to flee the country "this or next year." The leader of the Liberal Democratic Party called the current situation in the Republic of Belarus "the agony of the regime."
Such statements by well-known deputies of the State Duma of Russia may well be considered a landmark phenomenon. And the official Minsk will hardly react to these statements.