Now some readers are going to skyrocket. Where is Voennoye Obozreniye, and where is Pyotr Ilyich Tchaikovsky? What has it to do with, to put it mildly, not the best inclinations?
Patience, dear, patience and patience again.
Literally after a while, everything will become clear and understandable, like a white day.
So, this year, due to the coronavirus, we somehow sidetracked the 180th anniversary of the birth of Pyotr Ilyich Tchaikovsky. A great and brilliant composer, and, as many "sources" claim, a homosexual.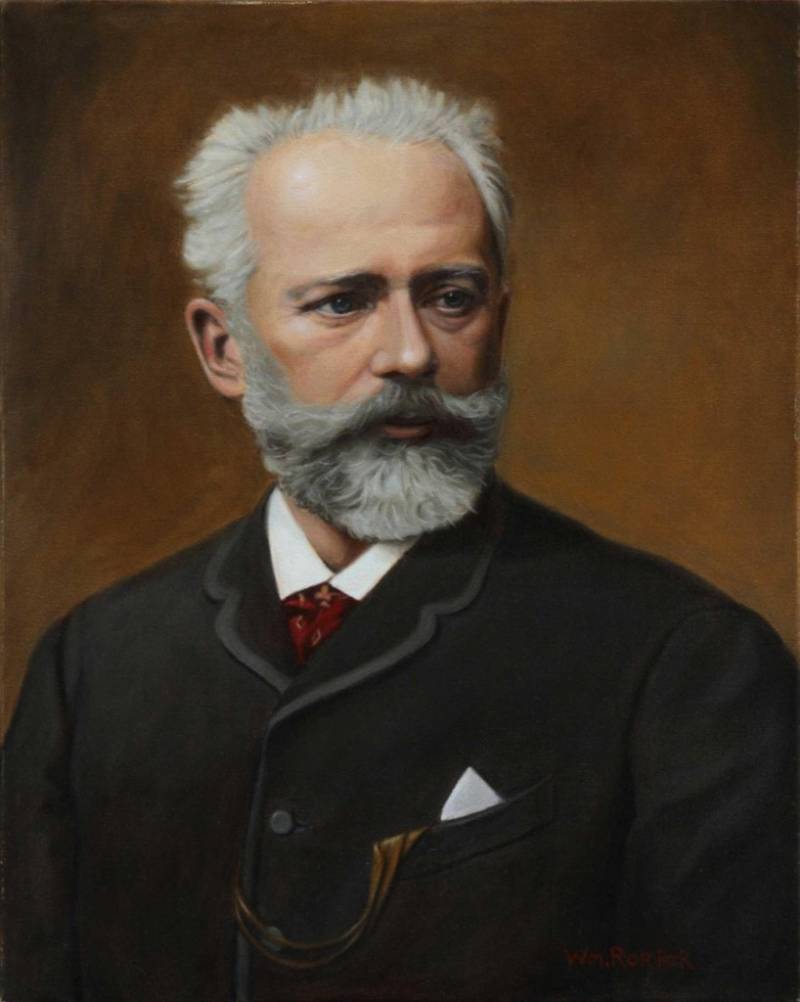 Ten operas, three ballets, seven symphonies, 104 romances, a number of programmatic symphonic works, concerts and chamber instrumental ensembles, choral compositions, cantatas, piano miniatures and piano cycles. The richest legacy, which is now somehow so imperceptibly taken over by all these representatives of LGBT people.
Why is it so ironic? It's simple. I dare to take and state the assertion that Tchaikovsky was not a homosexual. From the word "absolutely".
I will not chew the nonsense that is written in some kind of rainbow on Wikipedia, because there is nonsense written there. Absolutely groundless accusations of "homosexuality" and "suicide on the basis of homosexuality."
The first indictment is entirely based on Tchaikovsky's diary entries. Yes, the composer kept a diary, which was published after his death in the book of his brother, Modest Ilyich Tchaikovsky, "The Life of P.I. Tchaikovsky ". And in 1923 the diaries were published as a separate book in Petrograd.
The diaries tell about the events of the period from June 1873 to May 1891. And do you know what is not there? That's right, stormy confessions. These are actually pretty dry and boring short recordings. And not a word about your feelings, especially for men.
Of course, one can assume that Pyotr Ilyich was encrypted as the god of intelligence. But sorry, that didn't make any sense back then. They were not imprisoned for homosexuality, they were not persecuted, and so on.
But then ... Then it was interesting. All of a sudden, the publishers included in the reprint of the Diaries an article attributed to Tchaikovsky's friend Nikolai Kashkin, which Kashkin supposedly wrote in 1918. "From the memoirs of PI Tchaikovsky."
Tchaikovsky's friend Nikolai Kashkin is a very real person. This is generally my fellow countryman, and his father, Dmitry Kashkin, was the man who opened the first bookstore in Voronezh and provided great support to the novice poet Alexei Koltsov, who later became the same classic as Fet or Tyutchev.
Nikolai Kashkin was a professor at the Moscow Conservatory, a music critic, taught music theory and
history
.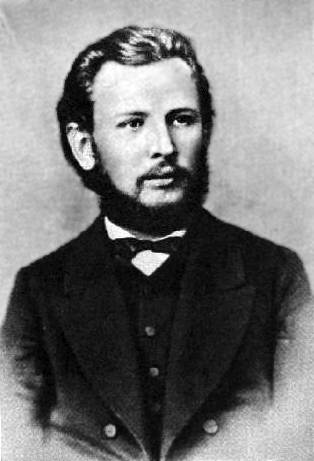 And he left behind memories of Tchaikovsky and Rubinstein.
True, these works were published fairly after his death. In 1954. However, I am sure that there was not a word about Tchaikovsky's homophobic preferences. 1954, I stress it boldly.
You know, if there was anything there, it would be removed without hesitation, and the manuscript burned down, drowned, rats ate and so on. It's something, but we didn't just know how to clean up the historical past - they would give a head start to the West.
So I am sure there was nothing so dirty in Kashkin's article. Another question is what to take and add, referring to the "discovered data", in 2000 gentlemen rainbow Masons could easily.
The Kashkin family was a very respectable family, absolutely no twists. Provincial intelligentsia of the highest standard. The first store, the first library with it - these are all of them. What, excuse me, are the metropolitan homo-entertainment? Sorry, province.
So, among everything in his memoirs, Kashkin writes that Tchaikovsky's marriage was a sharp turning point in his life. And she had a huge impact on his future life and work, bringing just a mountain of negativity.
By the way, in the diaries of Pyotr Ilyich - not a word.
But everything is logical here. Who does not know - "Akela missed." Antonina Ivanovna Milyukova was a pretty, bright woman, but ...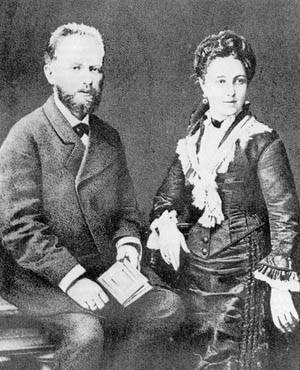 Wikipedia writes:
"However, the composer's homosexuality was the reason that their marriage broke up in a few weeks. Due to various circumstances, the spouses were never able to divorce and lived separately - their marriage remained only on paper ... "
I wonder what are these "different circumstances" due to which it is impossible to divorce? That's right, today it is absolutely certain that Mrs. Milyukova-Tchaikovskaya was ill. Non-aggressive sluggish schizophrenia. Which in 1896 brought her to the clinic of the corresponding profile, where Antonina Ivanovna stayed until her death in 1917.
By the way, this Kashkin indirectly confirms. And the fact that for Tchaikovsky it was a blow. Their pre-wedding relationship lasted about six years and, in the opinion of the entire inner circle, was "complex and difficult." Excuse me, I agree. There is something.
But you know, a genius in music doesn't have to be a genius in a relationship. Proven by many.
Moving on.
In general, the first accusations of Tchaikovsky of homosexuality came from the "girl" Purgold, who noted several stormy letters to Tchaikovsky demanding to marry her. She promised / threatened to commit suicide. In general, she was still a girl, no wonder that Pyotr Ilyich shied away from her like the devil from incense.
Purgold, by the way, remained in history as living with Rimsky-Korsakov and trying to lasso Mussorgsky. In general - bohemia ...
But the main persecution of Tchaikovsky followed from a certain A. A. Orlova, who is actually very much even Schneerson.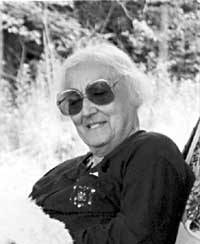 It was Alexandra Anatolyevna Schneerson who squeezed an article in the French magazine "Continent" in 1985, where she wrote down Tchaikovsky as gay in detail.
On the basis of certain "letters", which, however, it is worth noting, no one has ever seen or read, and it is impossible to say where and who has them now.
But is this the point? The main thing is that the Russian "researcher" told the world that Tchaikovsky is gay. This is the main thing. And the evidence ...
In short, a test tube with white powder, so that it becomes quite clear. Although we'll come back to white powder, yes.
Letters ... With them everything is "ambiguous". Who wrote to whom ... When ... And in those that really exist, there is nothing like that. Although, it is worth noting that, like any creatively gifted person, Tchaikovsky loved and knew how to write letters. Only his sponsor friend Nadezhda von Meck wrote so much that she had enough for a three-volume book. I wrote to my brother. And to a friend Chekhov.
And it is absolutely stupid, as some contemporaries do today, to paint about the youth of Pyotr Ilyich. About what a vicious institution this very St. Petersburg School of Jurisprudence was ... And that there it was simply impossible to remain a virgin and heterosexual. It's just unrealistic.
It's scary to think, the pupils washed together in the bath! And (probably even more viciously) at the dance lessons we danced in PAIRS !!!
You know, I felt a shiver in my brain. I, being a Suvorov member of the Kalinin Suvorov Military School, at about the same age was involved in the same dirty dealings! We also bathed in the bathhouse by platoon, and yes, we also had ballroom dancing lessons! So good that I can still dance the waltz in the Boar weight category. And it is clear that we danced with each other ...
And what, me and my classmates - we are all a little too ... Tchaikovskys? Come on!
I saw a lot of sites in which Pyotr Ilyich is watered for nothing. Say, instead of doing business, he is half of St. Petersburg ... The lists are getting longer and longer, the people in the next world are turning more and more.
Except for jokes, when was Tchaikovsky to misbehave?
Since 1866, Pyotr Ilyich has been a professor at the Moscow Conservatory. Teaches. Ah, there are all such students ... Okay.
Let's just look at the list of premieres of those years.
"Voevoda" - 1869
"Ondine" - 1869
Romeo and Juliet - 1869
The Snow Maiden - 1873
"Oprichnik" - 1874
"Blacksmith Vakula" - 1876
The Seasons (cycle of pieces for piano) - 1876
Swan Lake - 1877
Three Symphonies (1866, 1872 and 1875), First Piano Concerto (1875).
And "A Guide to the Practical Study of Harmony" (1871) - the first Russian textbook for conservatories, written by a Russian author. And that's not all. I'm not a specialist in Tchaikovsky's work, but it's clear that this is WORK. Huge, requiring tension, skill, time.
Let's think about it, really. Come up with, write, act out, correct, paint the score, play with the musicians, rehearse ...
And also Pyotr Ilyich ... conducted. Orchestras that performed HIS works. In Germany, Austria-Hungary, Great Britain, Switzerland, France, USA.
Honestly, what kind of sex at all under such loads? Okay, moving at that time took a lot of time. But, by the way, in his official letters, which do not need to be proven, Pyotr Ilyich informed his brother and friends that he was calming the rampage of hormones by visiting brothels. And I didn't make any special secrets from such visits. You can't hide an awl in a bag, as they say.
As well as not concealing other inclinations. Some modern scribblers go so far as to start to wonder. They publish such lists of Tchaikovsky's lovers that you just don't understand when he did everything. And the opposite also happens. As, for example, they wrote down the "comrades-in-arms" of the "Romanov family, mired in vices".
I will not advertise, but our "fighters for truth" recorded Tchaikovsky as a lover ... to Romanov! Grand Duke Konstantin Konstantinovich, with the light hand of Orlova-Shneerson, went, and ours took it. Well, of course, not only the great composer can be cheated, but at the same time with the grandson of Tsar Nicholas the First!
Wake up, as they say, shoulder!
Konstantin Konstantinovich Romanov, who headed the Russian Academy of Sciences for thirty years, the founder of the Moscow Conservatory. Konstantin Romanov was known as a poet who wrote under the kryptonym K.R., playwright (the play "King of the Jews" was translated into 19 languages), translator of "Hamlet", actor, musician and composer.
Tchaikovsky wrote several romances on his poems: "I Opened the Window", "The Lights in the Room were Already Extinguished", "First Date", "Serenade".
How about that for you? Photo of Grand Duke Konstantin Konstantinovich Romanov with his family. Not bad for Tchaikovsky's lover, isn't it?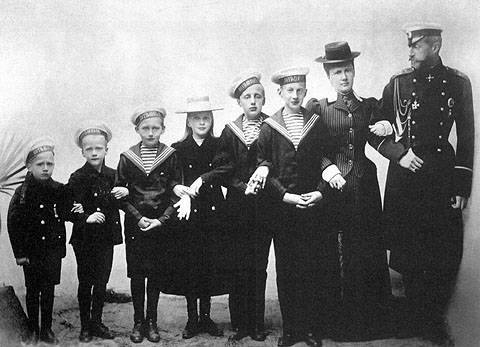 Well, how can such a person not spit accusations of homosexuality, right?
Orlova-Schneerson spat, and the rest spat. Having come up with a fairy tale about the fact that the tsar himself, having learned about the connection between Konstantin Romanov and Pyotr Tchaikovsky, ordered the latter to commit suicide. There is no dispute, Alexander Alexandrovich was not just cool, but he would hardly have sunk to this level.
In any case, the accusation of Romanov the Emperor of involvement in bringing Tchaikovsky to suicide is as stupid as anything else. It doesn't matter for the connection with Konstantin Romanov or the nephew of Count Stenbrok-Fermor.
The same nonsense as the "court of honor", which allegedly took place in 1893 and at which Tchaikovsky was allegedly ordered to take his own life by poisoning himself with arsenic. And even playing cholera.
Yes, the symptoms of cholera are similar to those of arsenic poisoning, but ... If there was such a trial, then why did he only solicit Tchaikovsky? Why did they not judge the Grand Duke Sergei Alexandrovich Romanov, who was bluer than the May sky and did not hide it completely? And Prince Vladimir Meshchersky? AND…
There were so many homosexuals in the Russian Empire, like in any other country. It is not clear why they only got mad at Tchaikovsky.
In general, there was no trial. A fairy tale invented by Schneerson.
And how many people witnessed how Tchaikovsky drank that very unboiled water ... How Pyotr Ilyich died from cholera caused by water ...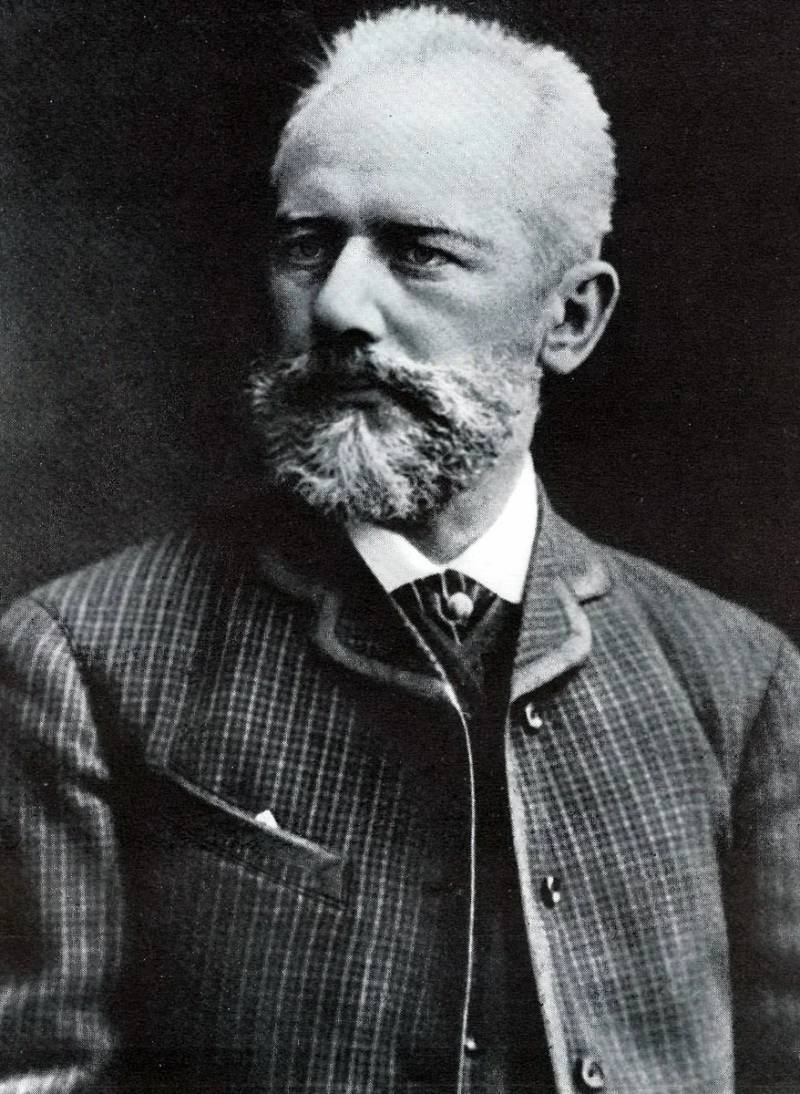 And now to the answer to the question asked at the very beginning.
Here recently in Russia there was a nationwide vote on the Constitution ... Including on the issue of protecting history. It was? It was.
Here, in fact, we are defending. From Schneerson.
It is clear that in the 80s - 90s of the last century, when impunity and lawlessness began, representatives of the LGBT community could not help but take advantage of this. And they took advantage of it. Spitting on our historical personalities, often representing our cultural heritage, and what's ours - the world, has taken on an unprecedented scale.
Of course, any Western tycoon of the LGBT business (and it should not be called anything else) is pleased to enroll such a person as Pyotr Ilyich Tchaikovsky in its ranks. "Our regiment has arrived," something like that.
Meanwhile, I will now say one controversial and provocative thing.
Whether Pyotr Tchaikovsky was gay or not is irrelevant. He created magic music that will outlive him for several hundred years. And it's not that he was so famous and could afford it. The fact is that he was Tchaikovsky. Just like Reginald Kenneth Dwight became Elton John and Frederick Bulsara became Freddie Mercury.
And everything is quite clear with them, but does this devalue their contribution to world culture?
But Tchaikovsky, who was not a homosexual, who was just a genius person with his own weaknesses, which were expressed in the fact that he could not always behave like an ordinary man in the street, is he more or less valuable from this?
After all, many believed. Just because they were interested in believing in his gay orientation. For what, it is not entirely clear.
For thirty years there has been a shameful and ugly tale about a gay composer. It grows, multiplies, gets fat. Websites are thriving and no one is shutting them down. And he will not close. Not as they say, the rose blossomed. And they will continue to flourish.
After all, it is much more interesting, of course, to tell how many people Pyotr Tchaikovsky got fucked than to thoughtfully realize how many masterpieces he created. Or listen to these masterpieces.
So this little historical detective is just a civic duty under the Constitution. Protecting our historical cultural heritage.
Pyotr Ilyich Tchaikovsky was not gay. Alas, for the entire global LGBT community and dirt lovers of all levels. He was an "g", but a genius. An ingenious composer of a romantic direction, who was not very lucky with his personal life. Joseph Haydn's personal life did not work out either, but this is absolutely no reason to write him down as gay.
Genius is the kind of thing you have to pay for. So they paid, who with what. However, this is not a reason for accusations.
And the last thing. In our age of an abundance of information, varying degrees of staleness and even frankly unpleasantly stinking, the main thing is to remain human and not let yourself be screwed up. And it doesn't matter whose music will sound: Tchaikovsky's Nutcracker or Innuendo from Queen.