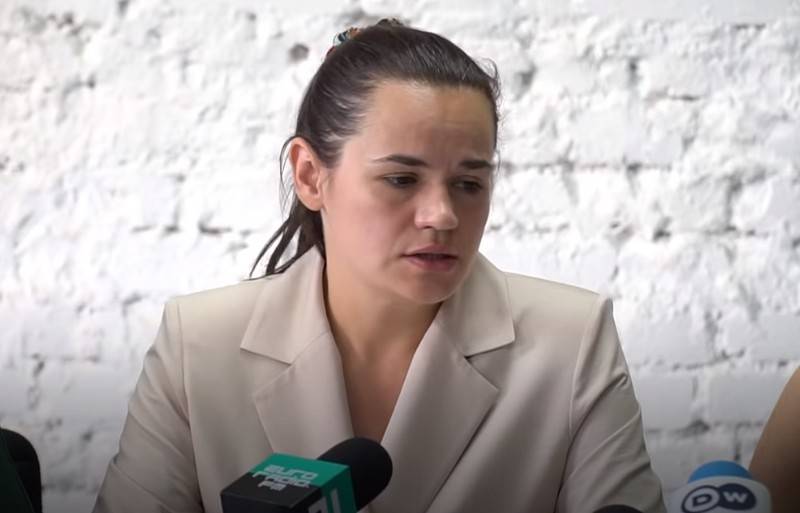 An assassination attempt was being prepared against the candidate for the presidency of Belarus from the opposition, Svetlana Tikhanovskaya, but it was prevented, said the chairman of the KGB of the republic Valery Vakulchik on the air of the ONT channel.
According to the head of the KGB of Belarus, the day before the committee received messages from the joint headquarters of the opposition, in which concerns were expressed for the life of the presidential candidate Svetlana Tikhanovskaya. And before that, a message was intercepted in the Ministry of Internal Affairs in the fight against extremism that a "sacred sacrifice" was needed. The situation was immediately reported to Lukashenko, who ordered the allocation of personnel to guard the joint headquarters of the opposition.
The sender has already been identified and will be detained shortly. Given this circumstance, the head of state was immediately reported on the situation. It should be noted that we took this information very seriously. In accordance with the instructions of the head of state, I made a decision to assign 120 trained personnel to organize the security of the joint headquarters. They tried not to attract attention, but their presence was obvious
- said Vakulchik.
Earlier, President of Belarus Alexander Lukashenko said that during the riots that broke out immediately after the elections, not only the security forces, but also opposition supporters suffered. According to him, law enforcement officers also had to defend the opposition from among the representatives of Tikhanovskaya's headquarters.
In total, about 50 oppositionists and 40 security officials were injured during the riots. More than 20 criminal cases of riots have been initiated.
Meanwhile, it is reported that new detentions of protesters have already begun in Minsk, and Brest is also reporting about detainees.