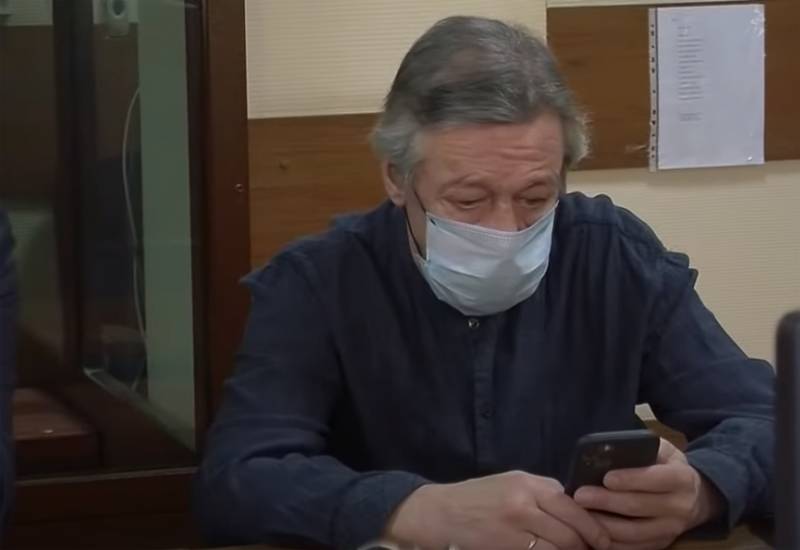 The line of defense of the family of the driver Sergei Zakharov, who died in an accident in the center of Moscow, and, accordingly, the line of accusation of Mikhail Efremov, significantly strengthens its position during the trial.
The fact is that earlier the defense of Mikhail Efremov, who caused a "drunken" accident on Smolenskaya Square, operated with the following argument: "There is no evidence that it was Efremov who was driving at the time of the collision with the car."
The words of the lawyer Elman Pashayev aroused public outrage. Adding a degree of emotion was the fact that at first Efremov admitted his guilt on camera, and then actually retracted his own confession, stating at the trial that he could not admit his guilt, since he "did not remember anything."
In principle, it is possible to understand Mr. Efremov's lawyer, since, after all, it is his job to build a line of defense even if the defendant's guilt is obvious. It is difficult to understand Mr. Efremov himself, who has now decided to "turn back".
However, from now on, the process can go much faster, as a video has appeared on which people take a person out of the Jeep Grand Cherokee from the driver's seat. A video was filmed from a building opposite the place where Yefremov's car collided with a car driven by Sergey Zakharov from Ryazan.
On the frames that are presented on
Telegram channel Baza
, you can see that only one person got out of the black Jeep. And it was, for obvious reasons, the same person who left the bar a few minutes ago, got into the car and drove to the Garden Ring. In other words, this was Mikhail Efremov. In this regard, the statements of the defendant's lawyer that his client was in the car, but there is no evidence that he was driving, become even more strange. The court is unlikely to be able to ignore the video clip published on the network.