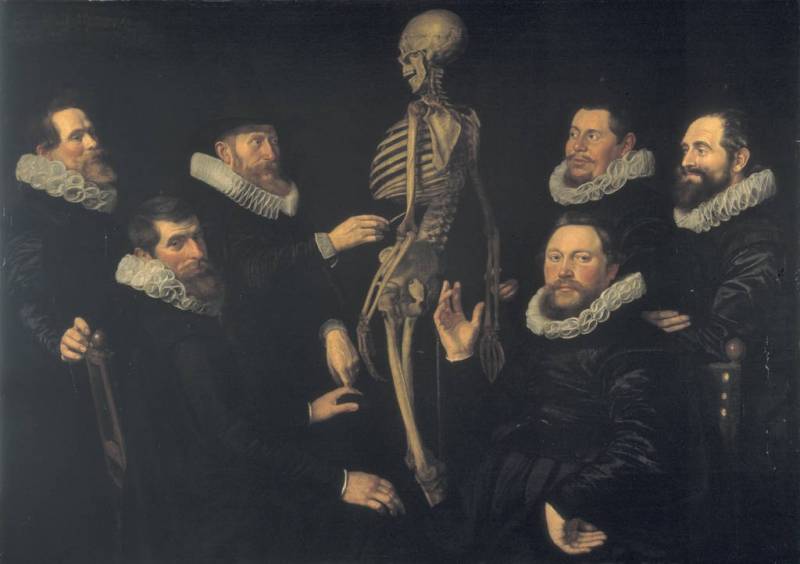 Recently, an article was published on the "VO"
"Why won't I be a liberal"
... Without entering into a discussion with its respected author, I will allow myself to express a couple of thoughts on the topic of liberalism and its perception in Russia.
Liberal is ...
To begin with, it would be nice to define what liberalism is and who a liberal is. Alas, this is almost impossible to do. The problem is that the definition of liberalism can be either too general and therefore does not explain anything, or ... erroneous. The thing is that liberalism has never been a single concept: there are many liberal theories that somewhere do not coincide, but somewhere directly contradict each other.
Take, for example, the representative of classical liberalism, read by A. Smith, I. Bentham and B. Konstan. In the field of economics and public administration, he will profess the principle of laissez-faire (non-intervention), that is, the idea of ​​a "minimal state". Its essence is that the state should not interfere in the economy and that the "invisible hand of the market" itself will arrange everything for the better. Accordingly, the supporter of classical liberalism denies the need for state social guarantees: freedom is our everything, taxes are an encroachment by the state on our rights, and the common good will develop by itself as a result of individuals achieving their personal goals. Not that classical liberalism completely denies the role of the state, it is not anarchism, after all, but sees its role as very limited, mainly within the framework of ensuring the safety of its citizens.
But the representative of the "new liberalism", based on the works of T.Kh. Green, L.T. Hobhouse, J. Dewey, J. Rawls, R. Dvorkin, and, in fact, D.M. Keynes, will argue with the "classic" to the point of blue in the face and prove the advantages of the concept of the "welfare state." In which it is the state that must assume the functions of protecting and developing the economic and social well-being of its citizens. That is, in the opinion of the "new liberal," the same progressive income tax is not an encroachment on individual rights, but an unconditional benefit that will allow the redistribution of resources between very successful and less entrepreneurial citizens, and thus provide them with equal opportunities in the form of free medicine, education etc.
In other words, even today, liberalism is heterogeneous and its representatives do not agree with each other on a number of key issues. Personally, I am very impressed by the definition given by someone that liberalism is a set of numerous, often unrelated, or even directly contradictory ideas, from which everyone who calls himself a liberal chooses those that he likes best.
But still, a liberal is ...
So, I cannot give an acceptable definition of liberalism and liberals. But I can still describe a certain image, a portrait, to which the majority of those who call themselves liberals in the West gravitate (this is an important reservation). Of course, there will be other liberals who do not fully share the views I have described below, but "on average in a hospital" I probably won't be mistaken.
So the first principle of a liberal is
individualism
, which, again, is understood in different ways by different liberals. But, in any case, for the liberal, the rights and freedoms of the citizen are primary, and, in his opinion, the main task of society, the state is precisely to ensure the realization of these very individual rights and freedoms.
The next principle follows directly from the previous one - according to the liberal,
everyone has the right to their own idea of ​​life and the right to realize it
... And others should show tolerance for this until the thoughts and actions of a person begin to limit the freedom of other people.
And finally, the third principle of the liberal -
rejection of revolutionary changes
... In his opinion, any "sharp movements" in development lead to violence against the individual and from this are unacceptable, and should be developed progressively, expanding the possibilities for the realization of the rights and freedoms of the individual. Which, from the point of view of a liberal, is the main form of progress in public life.
In practice, the above principles, in the opinion of the "average" liberal, should be implemented like this:
Freedom of thought, freedom of speech
- the right to express one's opinion on any occasion, the absence of reprisals for dissent.
Political freedom
- democracy and the right to choose government leaders.
Equality of rights
- all people are equal before the law.
Equality of opportunity
- A person's achievements should depend on his work and abilities, and not be the prerogative of any isolated group (class) of society. In other words, a liberal for social elevators, the American dream and the right of any cook to learn how to learn, gain experience, and grow to the head of state.
The right to private property, including the means of production.Commitment to a market economy
... Liberals may argue about the role of the state in the economy, but they all believe that private initiative is the true engine of economic processes. Therefore, a market economy is a mandatory attribute of liberalism.
Is the author of this article a liberal?
No, not a liberal, although I quite share some liberal ideas. For example, I really like freedom of speech, equality of all citizens before the law, equality of opportunity, and democracy, by which I mean the election of power.
But with all this, in my opinion, the concept of the priority of personal rights and freedoms over public ones is just as vicious as the idea of ​​priority of public needs over personal ones. These are all non-optimal extremes, while one should look for a harmonious combination of interests of the individual and society. In other words, in some ways the interests of society should prevail over personal ones, and in others - on the contrary, personal interests should stand above public ones.
The absolutization of the rights and freedoms of the individual leads the liberal into the jungle of tolerance, from which there is no way out for him and will never be. As a simple example, consider ... yes, even a drug addict with many years of experience, who is completely safe for others, but has long brought himself to a state of complete unfitness for socially useful work.
From the point of view of a liberal, this addict does nothing wrong. He simply lives as he sees fit, realizes his natural rights. But he cannot provide for himself, which means, in liberal logic, society must help him survive, otherwise it will be a violation of the principle of priority of the interests of the individual over the public ... And here we get an insoluble contradiction. After all, it is possible to help this addict only at the expense of other people, taking away their honestly earned money (by levying taxes) and transferring it to the "needy". The question is: why should a person who benefits himself and society by his labor have to contain a parasite? This is an infringement of the rights of the worker in its pure form.
Personally, I completely agree and am ready to demand that the taxes that I pay finance the maintenance of street children, old people, disabled people and other people who, due to objective reasons, cannot take care of themselves. I also agree that unemployment benefits should be paid from my taxes - not for life, of course, but for the period while a person who has lost his job is looking for a new one. Today I am helping, and tomorrow, perhaps, I myself will please in the same situation, and then others will help me. Also, I do not mind at all that my money finances hospitals for drug addicts, that is, for people who understand what they have gotten themselves into and are trying to return, to become full-fledged members of society again.
But why should I finance a parasite who does not want to work and will not? Should I respect his rights? Does he respect my rights? Does he respect the rights of my children, whom I will have to support worse than I could, because I have to give a part of the money I honestly earned to a parasite?
From my point of view, if a person does not want to be a part of society, this is his choice, which I am ready to respect, but which, however, relieves society of responsibilities towards this person.
In addition, in my opinion, liberal ideology leads to deformation of the personality at the stage of its upbringing. The younger generation is told a lot about their rights. But the fact that any member of society, in addition to rights, also has responsibilities, is not emphasized, which is why we end up with a society of consumers who are ready to take, but not ready to give something in return. As for me, human rights and responsibilities are inseparable from each other, and without realizing this simple fact, it is impossible to raise a healthy young generation that will come to replace us.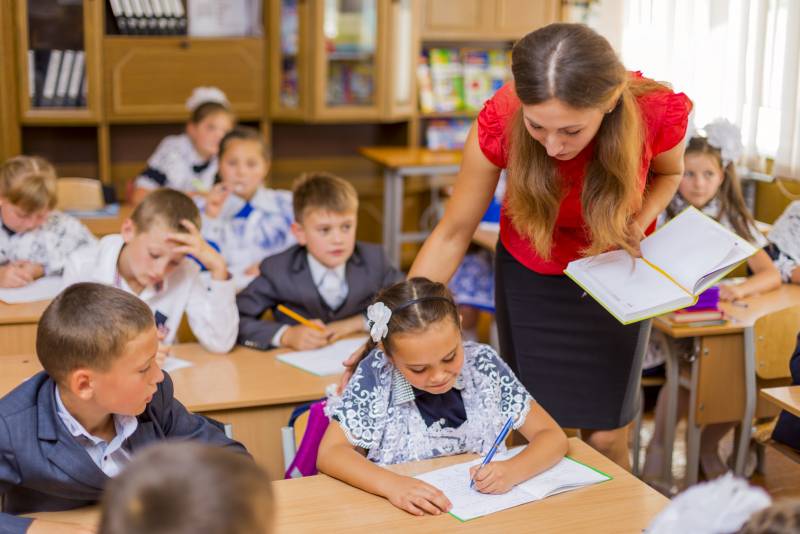 Or here, for example, freedom of speech. The liberal denies the need for state ideology, considering it to be violence against the individual. But in the 90s of the last century, we were already convinced from our own experience that a holy place is never empty: if the state abandons ideology, it will be replaced by a bunch of others, moreover, destructive for society. And it will not bring any benefit to society. Therefore, personally, I am for the state ideology, it should be. Another issue is that the presence of ideology should not suppress freedom of speech: a person has the right to civil initiatives, has the right to criticize certain decisions of the authorities and should not be repressed for this. Of course, except for cases when such calls pose a danger to society. It is clear that the dissemination of materials by terrorist organizations cannot have anything to do with freedom of speech and should be prosecuted to the fullest extent of the law.
Western liberals talk about individualism as the basis of all foundations ... And then everywhere they spend good money on the introduction of the so-called corporate culture, thereby recognizing that a person will work better, feeling part of a larger whole, a part of a team united by the common goals of the company and working for the common good. Don't believe me? Well, read the missions of European corporations. Facebook: "Empower people to communicate and make the world more open and united." Disneyland: "We are working to ensure that adults and children spend more time together." IKEA: "To make the everyday life of ordinary people for the better."
All this is my personal opinion, which I do not impose on anyone. But due to the above and a number of other reasons, I do not consider liberalism to be a suitable philosophy either for me personally or for my country.
Why do we dislike foreign liberalism
The answer is very simple: for duplicity and inability to follow your own principles. The fact is that at the end of the last - the beginning of this century, the Russian people received a very strong (but instructive) mental crack.
For a long time we lived in the conditions of the Cold War with the West, on different sides of the Iron Curtain. And we are pretty tired of it. When the "perestroika" and "glasnost" began, the citizens of the USSR for the most part believed that if we abandon the communist ideology, show adherence to Western (read: liberal) values, then the long-term confrontation between East and West would come to an end, "there would be peace on earth and goodwill in men "and we will begin to live in love and harmony - now and forever and forever and ever.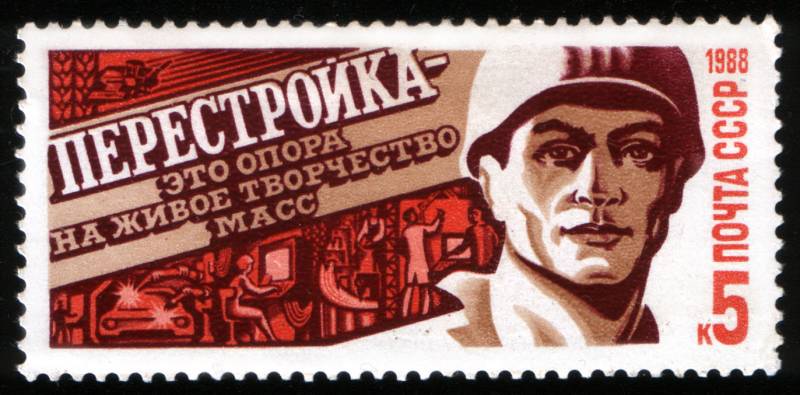 Unfortunately, none of this happened. We destroyed the USSR and extended the hand of friendship to the West - and what did we get in return? Alas, the leadership of the United States and Europe was not smart enough to accept the proposal. Instead, they, taking advantage of our period of weakness, rushed to resolve their current geopolitical and economic issues at our expense. The liberal community, represented by its "best representatives" like Soros and the IMF, "taught" us to transfer the economy from the socialist to the capitalist method in the most unsuitable way possible. The struggle for human rights was embodied in support of terrorists in Chechnya, freedom of speech - in grants to "historians" and "writers" who poured slop over our Motherland. Political freedoms turned into NATO's expansion to the East and support for the anti-Russian regimes in our near abroad: later on, this turned into Orange Revolutions inspired by our Western "friends" near our borders.
In other words, they made it very clear to us that there is no place for us in the family of "enlightened European peoples" and they are ready to endure us only as long as we are weak, obediently follow European policy in the wake, and in the economic sense we are a cross between a gas station and the market sales of European products. A strong, rich, scientifically and technically developed and independent Russian Federation was completely unnecessary for the West.
Well, geopolitics is ruthless, the weak here is doomed. In all honesty, I can't even blame the West for such behavior. If the shepherd stopped looking after the flock and the flock was devoured by the wolves, then the shepherd is guilty of this, because the wolves just followed their nature. In the era of the "wild 90s" we stopped looking after our interests and got a natural result. But such actions of the United States and Europe, from the point of view of their momentary interests, are quite rational, came into the most severe contradiction with the liberal values ​​declared by them, and it was impossible not to notice this. It turns out that equal rights and so on. deserves to have only the "golden billion", we are not. Therefore, it is not surprising that many began to regard liberalism in our country as demagogy, the task of which is to hide the true and far from liberal intentions of the West towards our country.
It was about duplicity, and now a few words about the violation of the principles of liberalism in the West itself. Tolerance is to blame. Hypertrophied respect for individual rights and the desire to correct the cases when these rights were nevertheless violated, led to an extremely strange, but quite natural result for liberalism: the population of Western countries ceased to be equal in the face of the law. The fear of violating the rights of certain social groups of the population that had previously been subjected to oppression led to the fact that the pendulum swung in the opposite direction. And today a homosexual, a Negro, a refugee received, though not de jure, but de facto, much more rights than an ordinary white hard worker honestly working for the benefit of his classic (woman-wife and children) family. Which, of course, again runs counter to the ideology of liberalism, but only following liberal principles led to such a sad result. We see it. Do we need it?
I have absolutely nothing against homosexuals, blacks and refugees, but I do not see any reason why sexual orientation, skin color or civil status would give any preferences in court.
Why do we despise the liberalism of the domestic spill
In order to understand this, one should consider such a phenomenon of world culture, which, without a doubt, is the Russian intelligentsia.
Without a doubt, "intellectual" is a loose concept. Personally, I would call an intelligent person, intelligent, well-read, accustomed to independence in thought and judgment, possessing a literary language and impeccable manners. In this understanding of the intellectual, there will be nothing shameful or offensive, but now we will talk about completely different people. About those about whom once, long ago, throwing away a stack of liberal newspapers, Tsar Alexander III said: "Rotten intelligentsia!" I will not repeat this extremely accurate, but still not quite literary name. I will confine myself only to the fact that, speaking about this stratum of our society, I will take the word "intelligentsia" in quotation marks.
So, the Russian "intelligentsia" is ... a truly unique phenomenon. For the most part, an individual who reckons himself with it considers himself to be a titan of mental labor, even if he does not invent anything worthy at all. The overwhelming majority of such "intellectuals" believe that those around them do not appreciate them as they deserve, and that in fact they deserve much more than they have. But the "intellectual" will never associate his inability to provide himself with material benefits or the respect of those around him with his lack of talent or diligence. Never! "This country" and the people around the "intellectual" are to blame for everything, too "insignificant and base" to understand the "greatness" of his "fine" mental organization - well, and pay him for it, of course ...
From here hatred for their Motherland and for everything Russian is born. It would seem, well, since you are an unrecognized genius here, so who is keeping you, go abroad and realize yourself there. But the "intellectual", of course, does nothing of the kind, for he is weak and subconsciously realizes his weakness. Blaming Russia and the Russian people for everything is precisely what he needs in order to absolve himself of responsibility for his own failures, real or imaginary. And if he leaves, then there will be no one to blame, and therefore the Russian "intellectual" will never leave the borders of the Fatherland. But he will never stop blaspheming him.
Hatred of everything Russian, mixed with one's own weakness, results in a blind admiration for any foreignism. The Russian "intellectual" is disgusting already because, imagining himself to be a "titan of thought and spirit," he professes a slavish, groveling psychology: despising those around him, he is ready to lick the soles of those whom he considers superior. He will look for a speck in the eyes of his fellow citizens, and if he does not find it, he will come up with it, blowing it up to the size of a pine forest. But he will never notice the "beam" in the eye of a foreigner - here the critical thinking of the "intellectual" refuses completely.
Again, with all of the above, I do not want to offend many people who consider themselves Westerners. Such people, seeing any advantages or dignity of Western culture, which are not in Russia, do not look for a reason for self-deprecation in this, but show a commendable desire to implement this in our country so that we can live no worse. And this is correct, because, of course, Russia should learn from other countries in something: just one should never forget that these countries also have something to learn from Russia. In other words, if someone lives better than us, you do not need to fall into hysteria about this and earn an inferiority complex: you should understand how to improve your being and do it. Please pay attention: I am talking about "improving life", and not about "blind copying Western practices" - these are completely different things.
The "intelligentsia", however, stands on something completely different:
"Our intelligentsia is struggling to show itself as less Russian as possible, believing that this is what Europeanism is all about. But the European intelligentsia does not think so. The European powers, on the contrary, only care about their own interests and do not think a lot about Europe. "
Very accurate description, don't you think? But here is what is interesting: it was given in 1878 by the famous publicist and publisher M.N. Katkov. And here is what the Russian poet F. Tyutchev wrote even earlier, in 1867:
"It would be possible to give an analysis of a modern phenomenon that is acquiring an increasingly pathological character. This is the Russophobia of some Russian people - by the way, very revered. Earlier (we are talking about the times of the reign of Nicholas I. - Approx. ed.) they told us ... that in Russia they hate lawlessness, lack of freedom of the press, etc. etc., because it is they who love Europe dearly, that it undoubtedly possesses what is not in Russia ... And what do we see now? As Russia, seeking greater freedom, more and more asserts itself, the dislike of these gentlemen only grows. "
But here the dear reader may ask the question: what is the author all about the "intelligentsia" if the article is about liberalism? Everything is simple: it is our "intelligentsia", beating with its sluggish fist on its frail chest, proclaims its adherence to liberalism and liberal values ​​in front of everyone!
We see that the principles of our "intelligentsia" already have a rich tradition - they are much more than a hundred years old. Three main distinctive features of the Russian "intellectual": hatred of the Russian, admiration for the West and declaration of their adherence to liberal values, have already been passed down from generation to generation - both under the tsar and under the Union, and even now, of course. For a long time, our "intelligentsia", for a number of reasons, could never take the lead in state power, but in the "wild 90s" they were allowed to show themselves, as they say, in all their glory.
But what did it turn into? "Intellectuals" who call themselves economists taught and are still teaching us about the advantages of the "invisible hand of the market", although the countries in which their textbooks were printed have long since changed their economic imperatives, and we have experienced the destructiveness of the wild market for ourselves.
"Intellectuals" who call themselves historians, rushed to prove to us that the Russian people are weak, stupid, good for nothing, but at the same time cruel and aggressive towards themselves and those around them. Well, at least they would advise something sensible, such that would allow us to overcome these negative qualities, allegedly inherent in the Russian people. Where there! All that the imagination of our "intelligentsia" was enough for: "repent, repent and repent again!"
The "intellectuals" who call themselves creative people and complained that under the Soviet Union they were prevented from doing by censorship, showed complete creative impotence, quickly slipping into low-grade crap. The "intelligentsia" promised to show us a lot in the cinema, theater, and literature, but in fact it turned out that there was nothing to show her except her own naked backside. "House 2" and the endless savoring of the chaotic connections of "stars", which with their "creativity" will not gather half of the audience - this is their ceiling. Instead of introducing us to the reasonable, kind, eternal through fascinating and large-scale film performances, pop shows, books that cannot be pulled away from, etc., the creative "intelligentsia" rushed to lower us to their level.
And these people consider themselves liberals ... But what kind of liberals are they? Take the same A. B. Chubais and his comrades, who, instead of a smooth and gradual transition to a market economy, gave the country an economic shock therapy. Their actions are a direct violation of the fundamental liberal principle of the inadmissibility of revolutionary changes. And how do one more key liberal principle, the priority of the interests of the individual over the public, correlate with the famous phrase of Chubais (which, however, he categorically refused): "Why are you worried about these people? Well, thirty million will die out. They didn't fit into the market. Don't think about it - new ones will grow. " It is possible, of course, that he didn't say this phrase, it's impossible to prove it in court today, but the whole activity of A. B. Chubais testifies to the fact that if he didn't speak, he thought that way.
We see that people brought up in an "intellectual" environment and ideology, even being quite bright and relatively talented, do this ... Take, for example, "The Great Film about the Great War", as its creator, director N. S. Mikhalkov. In his creation, he very lucidly divided our people into "narodishko", which is dark, stupid and incapable, and comparatively few "masters" who alone can manage this very nation. And bring him to a more or less decent existence, because the "little people" themselves, of course, cannot do this, not because of their "mind". The "intellectual" crowd gave a standing ovation ...
In fact, the worldview of the Russian "intellectual" is extremely far from democracy and much closer, if not to serfdom, then to caste like the Indian one, provided, of course, that he personally will be given a higher place in this hierarchy. But what is liberalism here, may I ask?
The answer is very simple. The Russian "intelligentsia" is an extremely vile and unattractive sight, from which any mentally healthy person wants to stay away. But it has been dressing itself in liberal clothes for more than a century, and therefore many of our compatriots, not knowing what liberalism is, take for it the grips and customs (I just want to write: "grimaces and leaps") of our "intellectuals". But in fact, the feeling of disgust and contempt for liberalism in such people is caused not by liberalism as such, but by its domestic "carriers".
Conclusion
Liberalism certainly was once fresh and progressive. In the era of feudalism, the division of people on the basis of class according to the right of birth, the indisputable dogmatism of the church, he played his positive
historical
role, instilling in people the concepts of freedom of speech, equality of rights, and so on. Without a doubt, many of the ideas of liberalism have not lost their relevance in our time.
But at the same time in liberalism there is a lot of error, such that at one time, perhaps, it was quite progressive, but then turned against itself. How did it happen with tolerance when people of a particular skin color, sexual orientation, etc. suddenly became "first among equals" in Western societies. And therefore, today we do not need to accept liberalism as a state ideology for the development of society: this does not suit us, we deserve the best.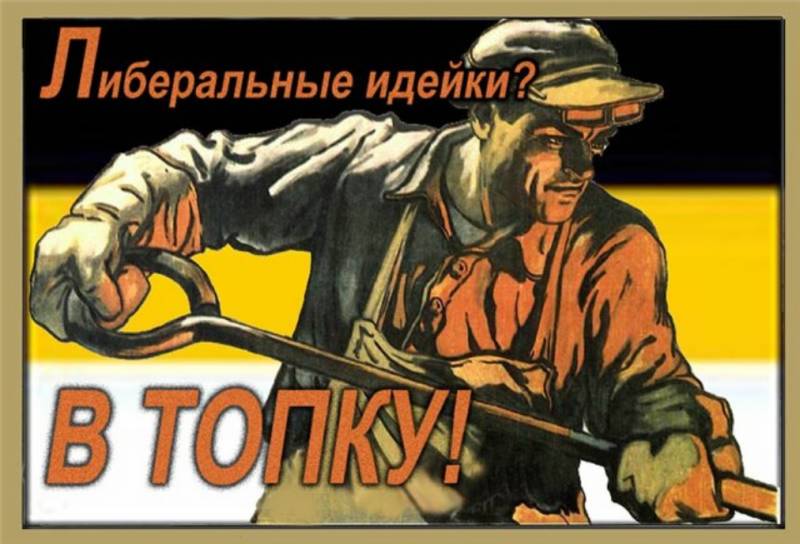 At the same time, dissatisfaction with liberalism in our society is based not so much on an understanding of its really existing negative aspects, but on the rejection of those who consider themselves liberals, without having the slightest right to do so. This happened because both Western "liberal" politicians and the Russian "intelligentsia" to the extreme discredited the ideas of liberalism among our fellow citizens.