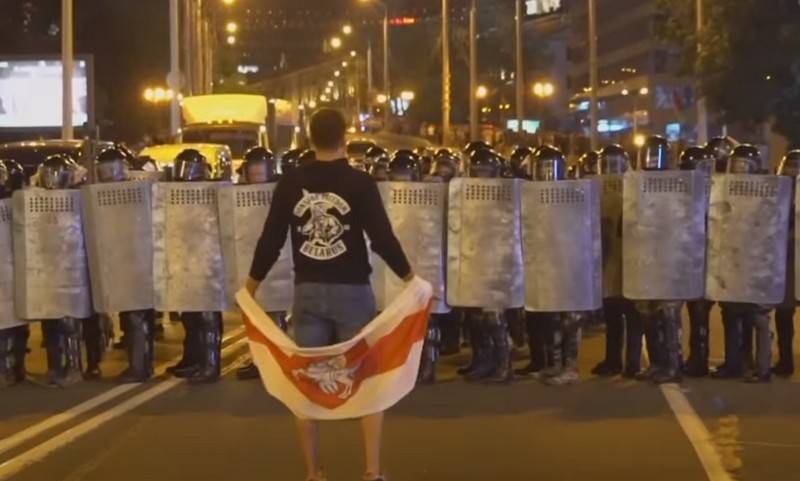 Belarusian citizens are being called upon to participate in mass protests. A corresponding appeal appeared on social networks, unknown persons propose to go to a general meeting at 19.00 on Monday, i.e. today, August 10, 2020.
In Belarusian social networks, an appeal is spreading to the citizens of the republic to come to a mass protest following the elections. At the same time, it is emphasized that in order to participate in the rally, protective equipment is required, which must be purchased. There is also an appeal to motorists, they are urged to block roads.
TODAY! 19.00! ALL BELARUS!
- the slogan sounds in social networks.
Belarusians are encouraged to buy in specialized stores any protective helmets or helmets, goggles that fit tightly to the face, respirators or gas masks, protective shields for legs and arms. They also urge to have a first-aid kit in case of "use of special equipment by the security forces" and water.
Minsk. We again go to the stele, as well as to the surrounding areas. Get lost in small groups and only move together. Regions. We go out to the centers of our cities and disperse. You know better than we do the most difficult places for security officials on your streets. Motorists, block the roads! Yesterday, on some streets of Minsk, it was ordinary drivers who actually blocked the movement of special equipment!
- call on the authors of the Belarusian Telegram channel NEXTA.
At the same time, the following advice sounds: it is premature not to go out to the central streets, where "they can take into a trap," get up "in the couplings", sing songs to raise morale, "retreat and regroup." Separately, there is a call "to disable special equipment and transport vehicles as much as possible," but not to use violence against the security officials themselves.
A general strike is planned for Tuesday, August 11, with the declared goal of "free elections and the release of political prisoners."