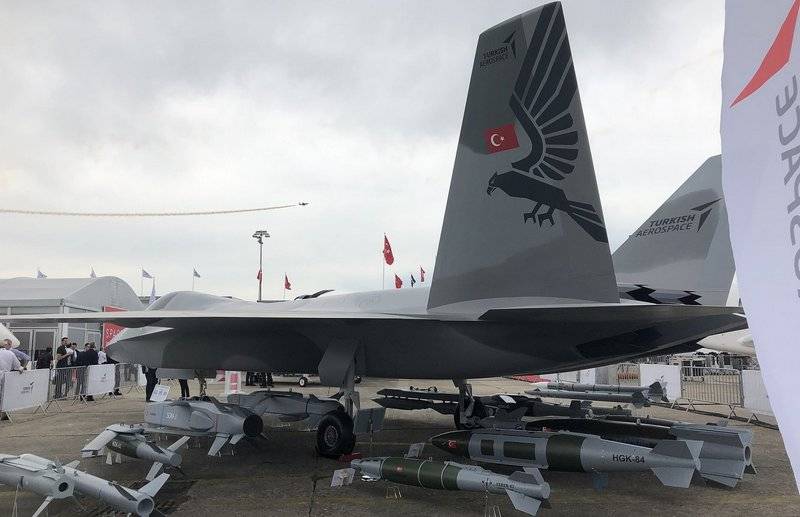 Turkey is accelerating work on the creation of a fifth-generation domestic fighter TF-X. As part of the development of the new aircraft, the Turkish company Turkish Aerospace has confirmed that a new facility with a wind tunnel and a lightning simulation test center will be built for testing the fighter. This is reported by the Ukrainian edition of Defense Express with reference to the portal airrecognition.com.
Turkish developers have confirmed that according to plans, the first Turkish fifth-generation fighter TF-X will roll off the assembly line on March 18, 2023. The acceleration of work on this topic is due to the exclusion of Ankara from the development program of the American fifth generation F-35 fighter and the refusal to supply it. Within the framework of this program, it is planned to open a Center for Assistance to Aircraft Testing Against the Impact of Lightning in Turkey, which will also house a wind tunnel.
The promising Turkish fighter TF-X (MMU) is being developed jointly by Turkish Aircraft Corporation Turkish Aerospace Industries (TAI) in collaboration with BAE Systems. The first flight of the first prototype TF-X is scheduled for 2023 year. By design, the TF-X is reminiscent of the fifth-generation American fighter, it is smaller in size than the F-22, but slightly larger than the F-35.
The Air Force plans to replace most of its American F-16C / D Viper fighters with it and hopes that the first deliveries to the troops will begin in 2028. At the first stage, the fighters will use American F-16 engines, then the aircraft will be equipped with a proprietary power plant. It is specified that the first flight of a fighter with a Turkish engine will take place no earlier than 2029.