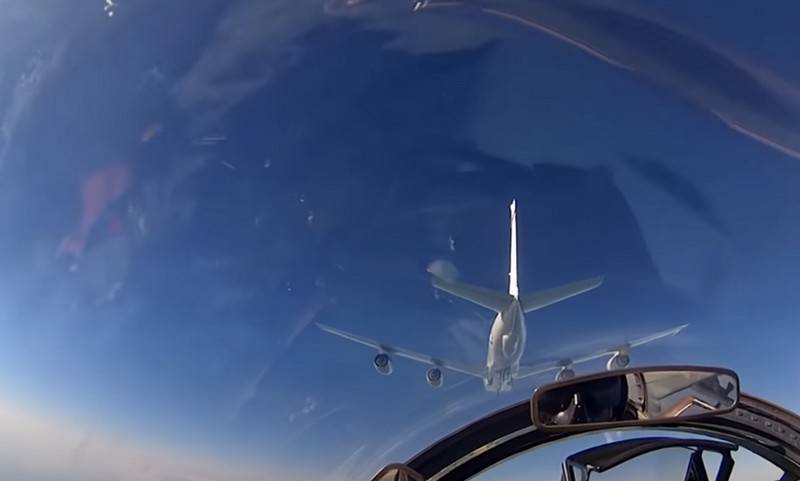 The United States has dramatically increased the number of reconnaissance flights of its
aviation
near the Russian borders, to which Russia is responding by raising its fighters into the sky to intercept. This practice can lead to large-scale and dangerous confrontation, writes The National Interest.
According to the American edition, in recent months, the United States has increased the number of flights of its aircraft along the Russian borders, paying special attention to the Black Sea and Baltic regions. In turn, the Russian Aerospace Forces are raising their fighters into the sky in order to drive off enemy aircraft from their border.
Basically, the newspaper writes, after such interceptions, when Russian planes are approaching American aircraft for identification, American pilots complain about a "dangerous approach." Such complaints, the magazine notes, are typical of the US response to such incidents.
It is noted that hundreds of such interceptions occur every year along the entire Russian border. At the same time, the publication emphasizes that both sides are responsible for unnecessarily provocative and dangerous behavior, most of the blame lies with the United States.
You might think that the United States is trying to take Russia "weakly", but such behavior could end in tragedy
- the magazine writes.
According to the publication, it is the United States and its NATO allies that surround Russia, and not Russia that surrounds the United States, so any air skirmishes should be considered in this context.
It is unlikely that intelligence from reconnaissance aircraft is such a valuable addition to satellite imagery that it is worth going to air clashes for it, risking dangerous diplomatic and military consequences.
- the magazine concludes.