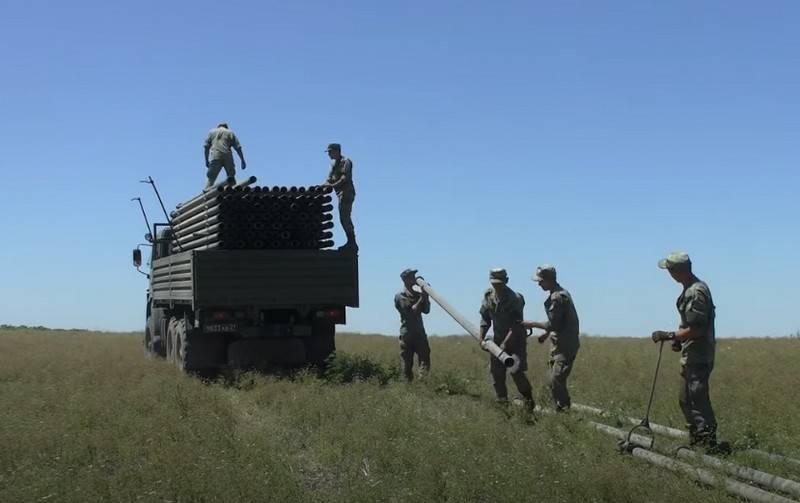 In Crimea, the construction of a pipeline connecting the Taganayskoye and Simferopol reservoirs has been completed. This was reported by the press service of the Russian military department.
The Russian military reportedly built a pipeline connecting the two reservoirs within a month. The new system has already been put into operation and has begun supplying fresh water to Simferopol. Deputy Defense Minister Dmitry Bulgakov, present at the pipeline launch ceremony, congratulated the servicemen and the Crimean authorities on the completion of the work.
From July 10 to August 9, the pipeline battalions of the Southern, Western and Eastern military districts deployed the main water pipeline from the Taigan to the Simferopol reservoir ... Commissioning work has been completed, water supply has been organized
- he said.
Earlier, the Ministry of Defense explained that the leadership of the Republic of Crimea turned to the Ministry of Defense and asked for help because of the drought and "water shortage" on the peninsula in general and in Simferopol in particular. After the launch of the pipeline, it will be possible to temporarily transfer up to 50 thousand cubic meters of water to the reservoirs of Simferopol.
At the beginning of 2020, many reservoirs in Crimea became shallow. The most tense situation due to the lack of precipitation has developed in Simferopol, the authorities of the Crimean capital, in case of "special need", have developed a schedule for supplying water to the population, but at the moment it has not been introduced. At the beginning of summer, artesian water was first supplied to the Crimean capital from wells after the reconstruction of two water intakes, in general, about 50 thousand cubic meters of water per day with the city's demand in 150-160 thousand cubic meters. Aksenov called the current year one of the driest for the peninsula over the past century and a half.