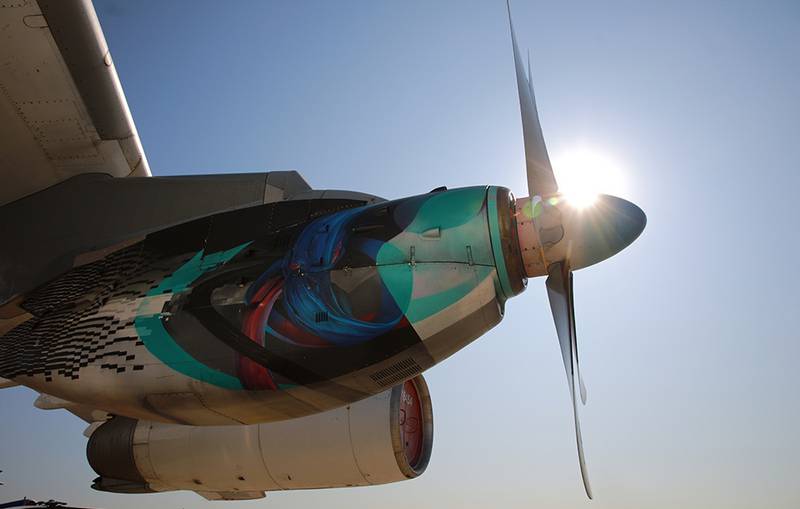 The new TV7-117ST-01 engines planned for installation on the Russian Il-114-300 passenger aircraft have successfully completed the testing phase as part of the Il-76LL flying laboratory. This was reported on the website of the state corporation "Rostec".
According to the report, the TV7-117ST-01 engines have successfully passed the next stage of testing and are fully ready for tests as part of the Il-114-300 airliner. Flight Research Institute. Gromov (LII), summing up the results of the four stages of testing these engines, is ready to issue a positive conclusion for the start of flights as part of the airliner after the power plant has successfully passed ground tests on the Il-114-300.
With the completion of the testing program at the flying laboratory, we are ready to move on to a new stage of testing - as part of the liner. Three power plants have already been delivered to PJSC "IL", for subsequent flight-design tests, five more engines will be delivered to the enterprise
- said in the UEC.
The Il-114-300 passenger aircraft is designed for operation on local airlines and is an upgraded version of the Il-114 turboprop aircraft. It is expected that the newest Il-114-300 will replace the aging An-24 and a number of similar foreign aircraft. It was separately noted that the aircraft is being created in cooperation with the most advanced Russian enterprises. It is capable of carrying up to 68 passengers over a distance of up to 1,5 thousand km.