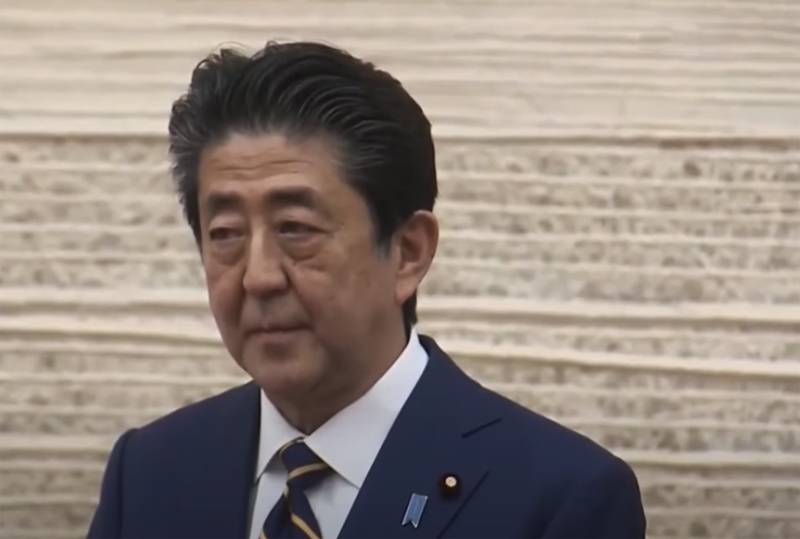 Japanese Premier Shinzo Abe
In the Japanese press, materials appeared on the 1945 Soviet-Japanese war. It officially began on August 9, 1945.
The Japanese news service Kyodo writes that today's Russian view of that war and victory in it "is an obstacle to solving the problem of the four islands of the northern territories." So in Japan they continue to call the Russian South Kuriles.
The material, which the Japanese news service also distributes through its representative office in China, recalls that "more than half a million Japanese soldiers and officers were sent to Siberia, from where about 55 thousand did not return."
From the material:
If in 1993 Russian President Yeltsin, who then visited Japan, called the detention of Japanese prisoners of war in Siberia as inhuman behavior, then in 2015 the Russian Foreign Ministry announced that these people were legally captured as servicemen of the losing army. They (in the Russian Foreign Ministry, note "VO") now justify it.
The article says that Russia considers Japan to be the only country in the world that does not recognize the results of World War II.
From the article:
They also criticize Japan's request to return the four northern territories. They consider them to be spoils of war. They also plan to hold events in September in honor of the 75th anniversary of the victory over Japan.