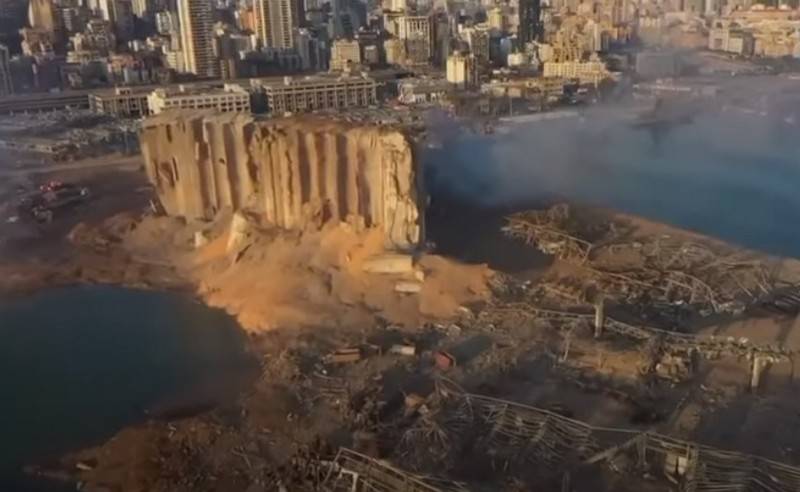 It is not yet possible to establish the final number of those killed and missing during the explosion in the port of Beirut, among the missing are many workers with foreign citizenship. This was announced by the Governor of Beirut, Marouane Abboud.
The authorities are working hard to locate all the missing and killed in the blast, but the task is complicated by the fact that in Lebanon no one can identify the missing foreigners, many of whom have worked as truck drivers and port workers. According to the governor, many Syrians and citizens of other countries worked in the port, but it is impossible to determine the exact number of them, since half of them did not have any documents as such.
At the same time, the Syrian Foreign Ministry claims that at least 45 of those killed in the explosion in the port of Beirut were Syrian citizens.
For our part, we note that most likely, the Syrians and other foreigners were ordinary guest workers who entered Lebanese territory in various ways and got a job in the port without documents. It is this circumstance that complicates the final determination of the exact number of missing persons for the Beirut authorities.
According to the latest data provided by the Lebanese Ministry of Health, the explosion in the port killed 158 people, and dozens are still missing. More than 6 thousand people have applied to medical institutions with various wounds and injuries, over 100 victims are in hospitals, many of whom are in serious condition.
Clearing of debris continues in the port, under which people may still be.
Recall that on August 4, at about 18:00, a powerful explosion took place in the port of Beirut. According to the official version, about 2750 tons of ammonium nitrate (ammonium nitrate), which had been stored in a warehouse in the port for six years, exploded.