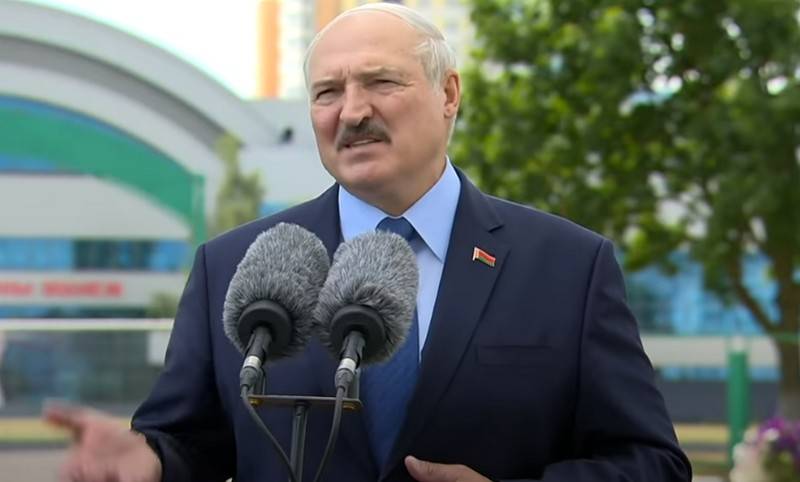 In Belarus, presidential elections were held, in which the incumbent head of the republic, Alexander Lukashenko, won with a huge advantage. According to the exit poll, the President of Belarus received 79,7% support, 6,8% of voters voted for Lukashenka's main opponent, Svetlana Tikhanovskaya, about which the republic's Central Election Commission should officially report today.
However, not everything is as good as it seems, is written by the opposition mass media of Belarus and foreign publishing houses. According to their version, everything is just beginning.
According to several Ukrainian publications, including Segodnya, 24tv, UNIAN, the results of the past elections were predictable, since the current president did everything to prevent the victory of an outside candidate.
On the eve and on election day, the authorities used all the methods available in the arsenal of authoritarian regimes for self-preservation.
- write the Ukrainian media.
They noted that the republic's authorities had carried out numerous detentions of independent observers and people involved in the work of Svetlana Tikhanovskaya's headquarters, organized interruptions in the Internet, preventing calls for protests, and by noon announced a record high number of preliminary voters, which gave them the opportunity to announce elections held.
In addition, the authorities are blamed for the "brutal" suppression of the speech of the Belarusian opposition, which began after the closure of polling stations. At the same time, it is argued that the security forces beat the Belarusian citizens "just like that."
Protests in Belarus have just begun and will last at least a week
- reported by the media.
In the Russian media, the attitude towards the past elections is calmer. While liberal media such as Dozhd are vigorously describing violations at polling stations, claiming Tikhanovskaya's victory at foreign polling stations and calling the arrests of protesters illegal, state-owned publications, of which the majority, recognize the elections as valid with Lukashenka winning. At the same time, the protests that have begun are characterized as an attempt by the opposition to organize a second "vaidan" following the example of Kiev.
The American media, in particular The Washington Post, criticize the elections in Belarus, the bulk of the criticism went to Lukashenka and the current government. According to the newspaper, "everything was organized by Moscow," even before the elections began, the authorities intimidated Lukashenka's opponents, and on the eve of the elections, activists and their supporters, journalists were arrested, and they were blocked
news
sites. Independent observers were harassed. The author of the article, published in the newspaper, writes that in fact Lukashenka lost the elections, but was declared the winner, since the victory of other candidates is "unprofitable for Moscow."