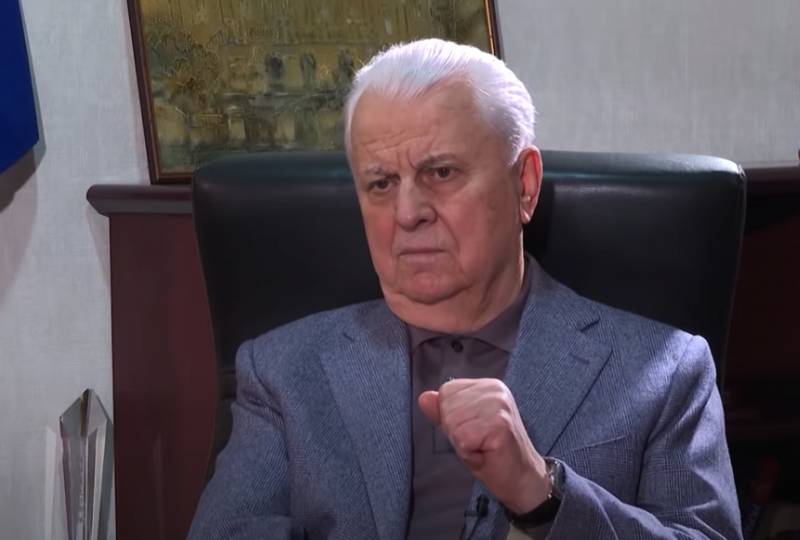 Leonid Kravchuk, who recently headed the Ukrainian office in the Trilateral Contact Group on the settlement of the conflict in Donbass, continues to actively give interviews to journalists. Without even visiting the region and not talking to the locals, Kravchuk tells what issues he will discuss and what he will not.
According to Mr. Kravchuk, who gave another interview to Ukrainian journalists, he does not intend to discuss issues that are "beyond the red line."
Kravchuk said that he himself intends to mark the "red lines" in the negotiation process, adding that he did the same in 1991 at the meeting, when the Belovezhskiy negotiations were going on in Viskuli on virtually the end of the existence of the USSR.
Kravchuk:
I will not discuss issues that relate to our life, the life of our nation. I will never sign a single document that relates to this: sovereignty, territorial integrity.
Kravchuk was asked what he would do if the other side raised such questions. According to the head of the Ukrainian mission in the Trilateral Contact Group, he will say that "the topic is closed, and there is nothing to talk about."
Interesting position. Why, then, in 1991, Mr. (and at that time still a "comrade") Kravchuk did not ask himself a question about the sovereignty and territorial integrity of the Soviet Union, but hurried to Kiev to announce a "change"?